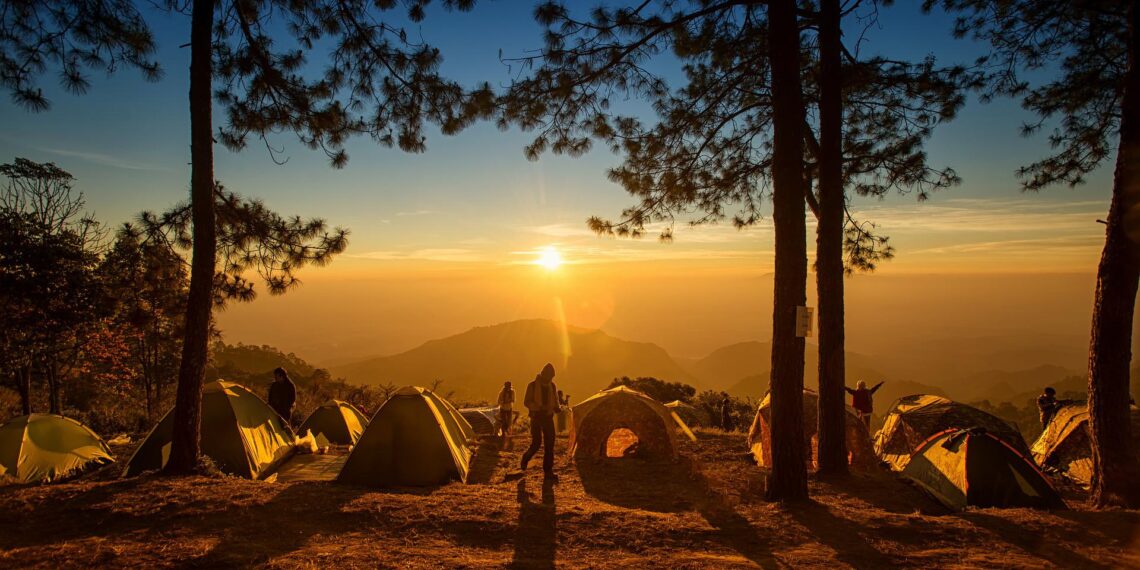 Camping Tips: 3 Ways I'm Reducing My Waste This Summer
I'm new to camping. Very new to camping. I'm also new to consciously living more sustainably and making more sustainable life choices. And in fact, both my desire to actively change the way I live to save the planet and my desire to camp came about, at about the same time. But as I quickly learned, even though camping sounds like an eco-friendly vacation choice, if you aren't careful the waste produced from a camping trip can add up pretty quickly.
From packs of water bottles and food waste to paper plates galore and lots of lost plastic forks, it's very easy to get very wasteful very quickly while sleeping under the stars.
As I said, I'm new to this; New to camping and eco-friendly habits, so I'm still learning, but I have come up with three ways I can reduce my waste for a more sustainable-friendly camping trip.
1. Cheap Plastic Plates and Utensils
This one is my favorite and something I started doing for parties and it seemed like an easy transition to camping.
Same as with backyard parties, you can't and don't want to, be bringing out your everyday glass plates and bowls for everyone. Things get dropped and broken. Glass and the outdoors just don't make sense, but a pack of paper plates just seems like a waste to me. Paper plates produce a lot of trash that I feel be avoided.
So what's my solution? We've all seen them, those plastic plates and bowls you see at places like Target and Walmart for less than a dollar apiece. Yes, they are still plastic, but they are –
Reusable – no waste
Lightweight – easy to pack
Cheap – if something does happen to them it's no big deal.
2. Aluminum Cups
This is another thing that started with my trying to reduce waste when I host friends at my house, that just logically made sense to transition to camping. Rather than opting for disposable red solo cups, I have discovered aluminum cups, and even if I wasn't trying to live more sustainably I would never go back.
I stumbled across these gems while working retail and I love them! They are light, washable, and reusable, and can be recycled when they need to be thrown out. And the best part is because they are aluminum, they keep your drinks so icy cold! Even my friends who aren't on the same sustainable path as me, love them.
3. Portable Water Jugs
No matter where you plan to go camping, you need to stay hydrated and that usually means loading up on a few packs of plastic water bottles before you head out. If you follow me, if you read me, you know I hate plastic water bottles. But I don't want to die, so what's my solution?
We purchased a large water jug from Walmart. We haven't started remote camping yet, every campsite we've been to has potable water, so we are lucky and can always refill. And we always make sure to have all of our hiking water bottles filled and ready to go too.
As I said, we always have potable water nearby so refills aren't a problem. If we were going camping someplace more remote, we would probably need to still pick up a pack of bottles or a few more jugs, but right now our large water jug is working just fine for us.
---
How do you reduce your waste when you go camping? I'd love to hear any tips or tricks you have.
Cover image by chanwit whanset from Pixabay