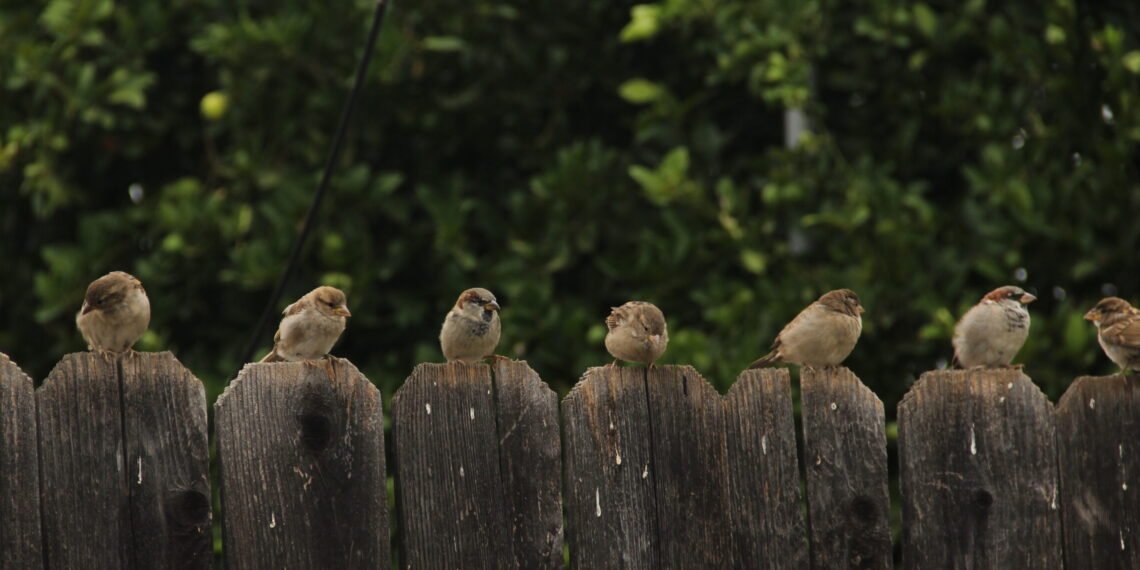 20 Things That Made 2020 Tolerable
2020 has been a pretty crap year for most of us, I think. Yes, if you follow me I was pretty happy with how the majority of this year went, and this was by far not my worst year (although the past month has it ranking pretty high up there). But even through the best lens this year was full of stress, anxiety, change, and uncertainty. That being said, there were some things that definitely made this year a little easier, happier, and entertaining, at least for me.
I was inspired to write this list after watching Devin But Better's "The 20 Things That Made 2020 Better." Now my list isn't necessarily things you can buy, some of them may be, but this is just my list of the things, activities, entertainment, and other random stuff that really made this year better for me.
The list is in no particular order.
1. Gardening: This year I can honestly say gardening has brought me probably more joy than almost anything else. It is something I never imagined really being into and now I daydream about leaving suburbia and starting a farm so I can live off the land and sell goat cheese products. I enjoy learning about soil nutrients and figuring out the best areas in my yard to make my plant babies happy. I'm so excited every time one of my plants blooms and I'm always looking for new things to grow. The highlight of my day is watering my ever growing garden. I can say this year introduced me to gardening and gardening changed my life.
2. Environmental Documentaries: This one kind of goes hand in hand with gardening, but the environmental documentaries are some of the best media I have consumed not just this year, but ever. They are now easily not just my new favorite documentaries, but probably fall somewhere on my top 10 list of favorite movies/shows. I wrote an entire blog post about them, which you can click here to read (do it!), so I won't talk about what they were, but each one taught me so much and inspired me to make real changes in my life.
3. The Sopranos: Continuing with the idea of media that made this year better; this year I watched the entire The Sopranos series and I was blown away. Although I remember my parents watching The Sopranos when I was a kid, the show was a little before my time. But, also being a person slightly obsessed with pop culture, I've grown up hearing how amazing the show is and I've always wanted to watch it. At the beginning of quarantine, Amazon Prime offered HBO shows and I finally got my chance. The show surpasses the hype and I'm so happy I finally got to watch it.
4. The Big Bang Theory: For the month of November I decided to only consume positive media, outside of the news, for my own happiness and sanity. Thanks to the election I couldn't completely check out of everything, but I also knew the news was going to be "scary" and full of negativity. I wanted to balance all of that by making sure everything else I consumed made me feel good. November ended up being even worse than I could have imagined, and that's ignoring the chaos that was the election. The Big Bang Theory was pretty much the only thing I watched the entire month of November and it always made me feel better.
5. Supernatural: (I promise this is the last entertainment related item on the list.) I actually started re-watching the entire Supernatural series last year (2019, maybe even 2018, there are a lot of episodes), but because I watched a lot of the show this year and its final season just aired I'm adding it to the list. I have been a huge fan of Supernatural since it first aired way back when and this is either my 3rd or 4th time re-watching the series, but every time I go back to my Winchester boys I find something new to love or appreciate. The show also sparked some really great discussions between the husband and I. It really makes me sad to see the show end, but it had an amazing run and we'll always have pie.
6. Headspace: I've gotten really bad these past few months when it comes to meditation, but when quarantine first started, I'm certain it was a big factor in keeping me sane. I've always known meditation is supposed to be really good for you, especially if you struggle with anxiety or you are always stressed, which I do and I am, but I've never been successful with it. Headspace changed the game for me. The sessions offered were short enough I could commit to them daily and as I got into the habit I could choose longer sessions. My favorite part of Headspace is their sleep category, the sounds and the stories made falling asleep so much easier.
7. Weighted Blanket: Speaking of sleep, a few months ago I purchased a weighted blanket and both the husband and I have never slept better! Weighted blankets are supposed to help people manage their anxiety, get better sleep and a bunch of other things. You can click here for a short list of benefits if you'd like. I'm always looking for ways to reduce my anxiety and stress and I was super excited to finally give the weighted blanket a try. Only I use it. My husband doesn't like having heavy blankets on him at night, so I put the weighted blanket on myself first and then we cover ourselves with the weighted blanket. Since I've started using the blanket I have been sleeping better and my husband says it keeps me from thrashing around so much at night.
8. Air Purifier: One last thing, semi-sleep related, semi-health related, early this year the husband and I purchased an air purifier and it was magic. I've always had really bad allergies and I am super sensitive to dust. One afternoon I was listening to one of my many podcasts and they mentioned how allergies can in a sense preoccupy your immune system making it easier for you to get sick. I did a little research that backed up that thought and figured, "it can't make things worse." Not to say that I am sick a lot, but I was super sick on New Year's and again on Valentine's Day and I couldn't explain why. In general, I felt like I had been getting sick a lot more since leaving Hawaii and I just wanted to try anything to try to make it better. It sounds crazy, but the minute I turned on the air purifier the air in my room felt better. That night (pre-weighted blanket) I slept better than I ever had before. I also haven't really been sick this year. Now, I don't know if I can give the air purifier that credit because I also barely left the house this year.
9. Home Workouts: Just like meditation, I've kind of fallen off the workout bandwagon, but for the first half of this year I was working out at least 45 minutes a day, 5 days a week and it was amazing. I felt better, I had more energy and my arms were even starting to get a little definition. My home workouts gave me something to look forward to every day and I could physically see myself improving. Typing this out I realize I really need to get back on that.
10. Little Cesar's: And after a nice workout, why not pick up a $5 pizza from Little Cesar's? I'm only kidding, sort of. I didn't eat a ton of Little Cesar's this year, but I did learn to really appreciate their $5 pizzas. It's lunch and dinner for both my husband and I for less than what a single average fast food meal cost. We're living in a pandemic, I'm unemployed, and money's tight but I still deserve some comfort food now and then.
11. The Taco Bell App: Continuing with that thought of saving money while treating yourself, I like Taco Bell and I'm proud to admit it! And for what feels like forever I've been saying they need a rewards system in their app and this year it finally happened. (Not on the list, but food apps were a huge part of 2020 for me; you name it, it's probably on my phone.) Now not only can I customize all of my items, I earn a free burrito pretty much every three trips to Taco Bell. ( I may eat there a tiny bit too often.)
12. Grilling: Grilling may seem like an odd item on a list for the year I started moving towards plant-based eating, but as I said in that post explaining that move, I haven't totally given up meat. And prior to that decision, we were grilling a lot. We were working on perfecting our ribs and steaks. Since moving towards more plant-based eating we still grill meat on special occasions, but on a more regular day-to-day basis we've started experimenting with grilling veggies and fruits. I also have taught myself how to make a pretty awesome Beyond burger on the grill.
13. Oven: I've been living for nearly two years now without an oven or a stove. I've been living off a single burner hot plate and a toaster over and it's been hard. Just last month the husband and I decided to finally pull the trigger and get ourselves and oven. We lost a lot of kitchen space doing that, but cooking has become so much more enjoyable! Part of why things like Little Cesar's and Taco Bell and other dining options were so much a part of 2020 for me, was because I hated cooking in my kitchen. I was so limited and now I can finally get back to now only cooking full complex meals, but I've started baking again. I missed baking.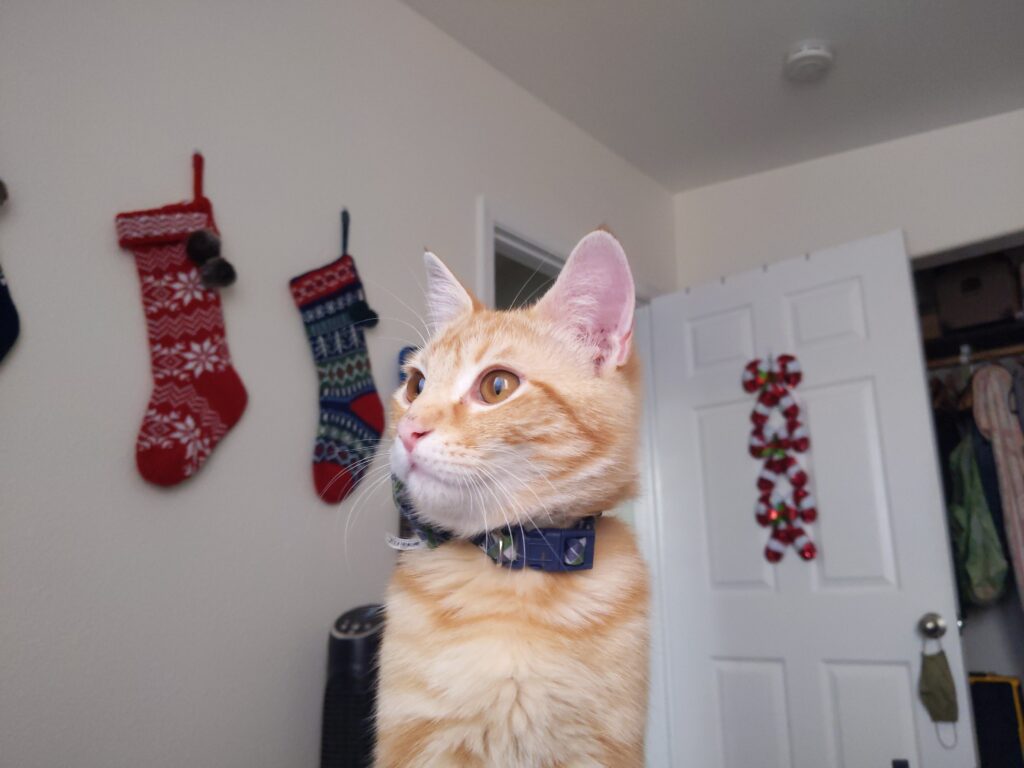 14. Timmy: I don't think I have shared the news here, but in early October I rescued another cat, Timmy. The story of how he became ours is adorable, but kind of long for a list like this, so I'll save that for another post. But Timmy is an orange male tabby that traveled all the way from Utah with us. He was my husband's rescue and I didn't even want him in all honesty, but over the past two months, I have fallen in love with my little boy. He is 100% mama's boy and he brings me so much joy!
15. Birds: What started as a way to entertain my other cat, Musubi, through the window, has blown up into a full on weekly chore. To entertain Musubi we bought and hung a bird feeder outside our window. It was so popular we had to move it out towards the yard and that one feeder has now become two along with two hummingbird feeders and those things stay packed. In the morning my fence is lined with birds and in the evening hummingbirds dart all around the yard. This was supposed to be for the cats' entertainment, but I could spend hours watching them.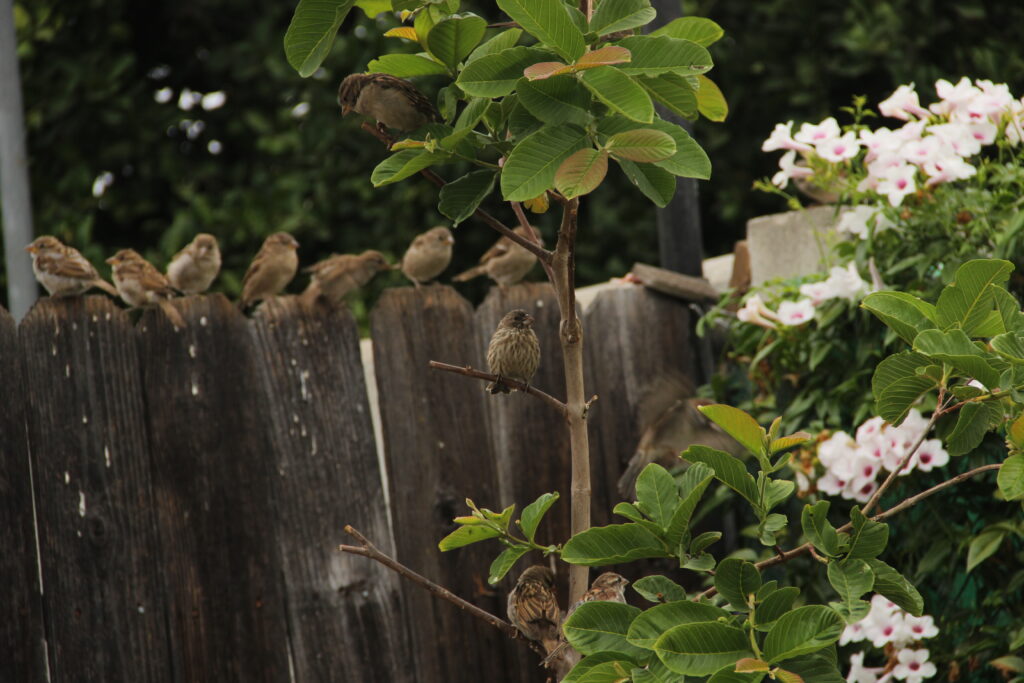 16. Home Depot: In 2020, Home Depot might as well have been my second home. Since quarantine hit we (the husband and I) picked up woodworking, gardening, and renovated our entire living space all thanks to Home Depot. It's probably my current favorite store.
17. The Rural Diaries: I used to be a huge reader. In high school and college, I would breeze through books. As an adult not so much, but I've been trying really hard to get back into it. The Rural Diaries did it for me. I was the second book I read this year and I couldn't put it down. Not only was it an amazing read it further pushed and poked at my dream to run away and live on a farm. Also is probably partially responsible for me renovating my house.
18. Joshua Tree: Thanks to COVID, I didn't really get to do much this year, as far as travel and hiking goes, but I did finally get to go to Joshua Tree for the first time and it was better than my dreams. I also wrote a post about that which you can read here.
19. Starbucks Guava Black Tea: I'm not a big coffee drinker and I rarely go to Starbucks, but the past few months I have become obsessed with their iced guava black tea. One afternoon after closing at work one day and opening at work the next day only to have to go to a family thing after work, I was running on empty and desperate so I drove through Starbucks. I'd already had a coffee Frappuccino to make it through my shift and didn't want to double up on that so I figured let's try black tea. I ordered the iced guava black tea and I'm obsessed. It was amazing and I actually crave the thing. In order to save my bank account I'm currently attempting to figure out how to make the marvelous drink at home.
20. Christmas Lights: I used to hate Christmas, but over the years it has slowly progressed into what I now consider my favorite holiday/time of year. I love all the lights and twinkle and eggnog. It now makes me happy. So of course given the year and specifically the November I had, I was ready to break out the Christmas at home. My home is small but this year the husband and I went all out in our little space. We got a tiny Christmas tree and hung garlands and lights all around our kitchen. We outlined every window in lights and hung stockings on the wall in our bedroom. All the animals even got into the spirit with matching bow collars. At night it makes me feel all warm and relaxed to turn off all the regular lights and just sit with my Christmas lights and a cup of tea or eggnog.
Bonus – Friends and Family: Although I saw less of my friends and family this year, thanks to COVID, they were also a huge part of what made this year tolerable. It made the few visits extra special and the phone calls and Skype chats so much more meaningful. The time apart made me appreciate the times we have together and remember not to take that time for granted.
What saved 2020 for you? I really want to know! Comment down below and let's talk about it.