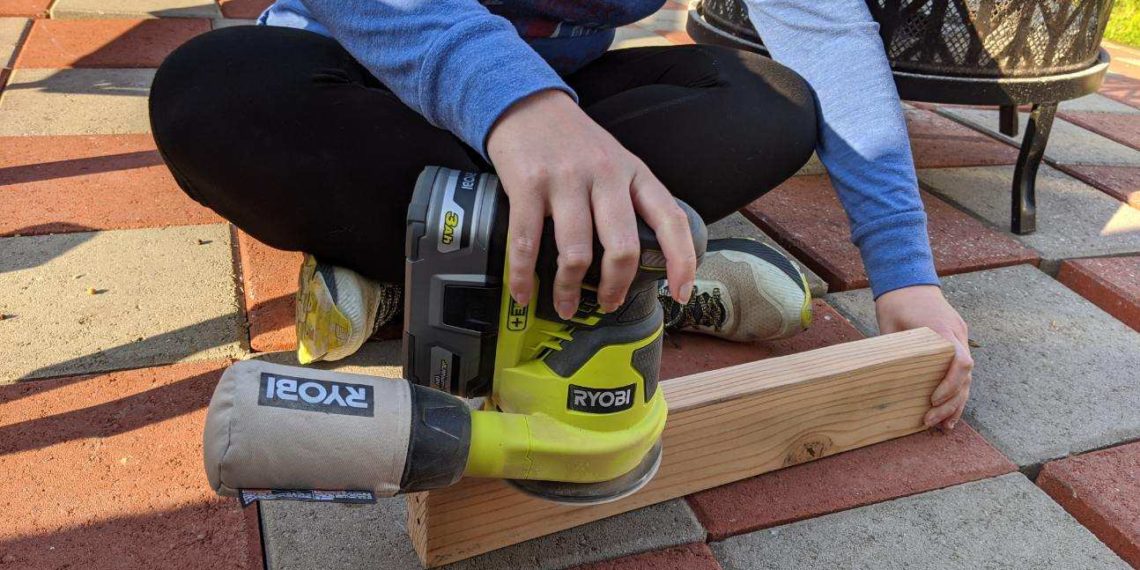 Quarantine Day 12-15: I Built a Shelf
I think I have managed to shake my quarantine slump I was in when I last checked in, at least for now. Since my last Corona Journal entry, it's been a fairly productive few days. From cleaning to cooking, gardening and working out, I've managed to stay on top of things and stay pretty busy. My biggest accomplishment to report – I built a shelf!
Well, really my husband and I built a shelf. I can't take all the credit, but I was involved in every step of the process and I must say I'm pretty proud of what we accomplished.
Not only did our little space need more storage, but our desk/office area just didn't look complete. The husband has been talking about doing this for months now and quarantine finally removed all excuses from the picture for us. Thanks to quarantine, we have nothing but time.
For awhile we debated back and forth on whether to get pre-designed standard shelves or make something unique. We ended up opting for making something our own style.
We bought three, approximately 6 inch wide planks, and got a 2×4 from my father-in-law. We cut everything down to size, the planks would make up our shelf and the 2×4 would be our support, and then sanded everything down three times. Originally we wanted hardwood, but that was too expensive for my temporarily unemployed budget, so we went with a soft wood and gave it a dark kona stain.
By the time the stain was dry, we were exhausted and it was dinner time, so we paused our project till morning. The next morning we went to assembling.
We were lucky enough to find studs to anchor both our supports to, which made mounting our shelves pretty easy. We measured how high we wanted everything, leveled everything out and secured it all. Overall, I was very pleased with myself and my shelf.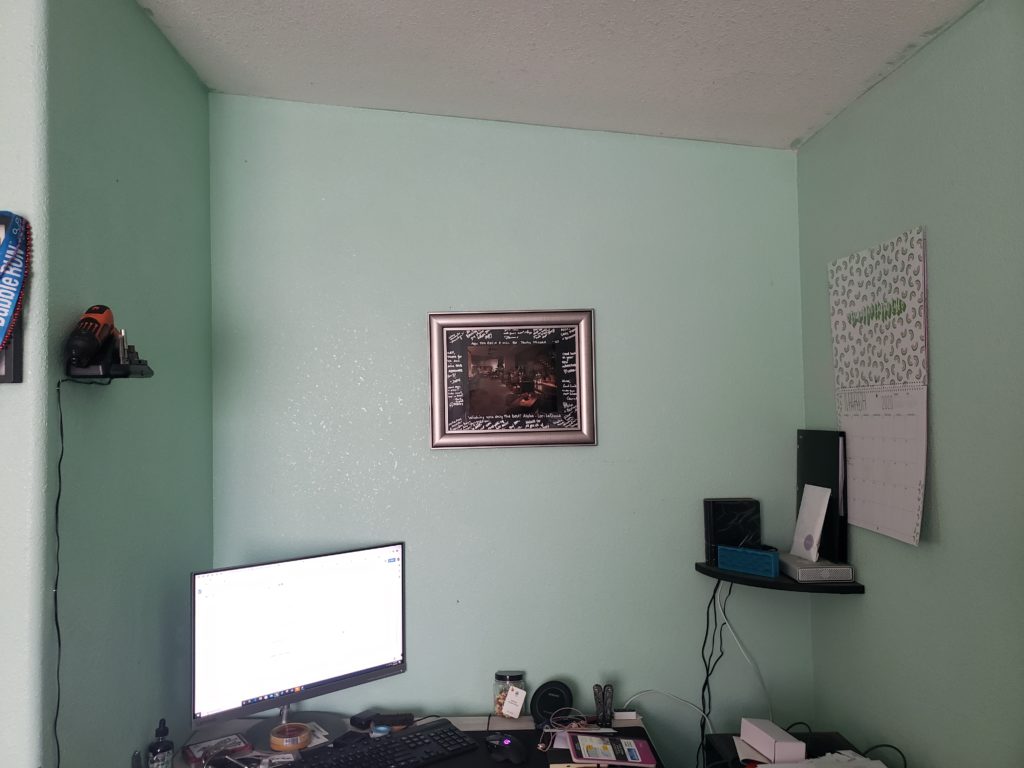 Besides building my shelf, I've been spending a lot of time outside, planning gardening projects. I want to plant a few more hanging pots, I'd like to start an herb garden, and I really want to pick up some lavender to start growing before the mosquitoes get here.
On top of all that, I've been pretty consistent on my workouts the last few days. I've even gotten my fur baby in on the action and I've taken her on three short walks since my last check-in (baby walks since she is an overweight senior with arthritis). And, today I started a new 30 day Hula Hoop Challenge for myself which I will be sharing at the end of the month and if you would like to follow along in real time, be sure you're following me on Instagram.