My Husband's Favorite Pizza on Oahu – Boston's Pizza
I have a confession to make – I am not a pizza person. Now that is not to say I don't enjoy myself a piece of pepperoni every now and then, but it's not something I always want. My husband on the other hand loves pizza. Ninety percent of the time when I let him chose something for dinner, if he's not choosing a burger, he's picking pizza. And while we have lived on Oahu that means Boston's Pizza.
Boston's Pizza is a local pizza joint in Kailua and they serve giant, fresh, thin crust pizza. I may not be a pizza person but I know a good slice when I taste it and this is a good slice.
At Boston's you can order by the slice, which is a quarter of the pizza, or by the pie. The pizza is pre-cooked and on display and then reheated in a pizza oven to be served fresh once ordered.
The staff here is amazing and always super friendly. Even better, they are quick. This place can really get slammed, but they always keep the line moving and never crack under pressure.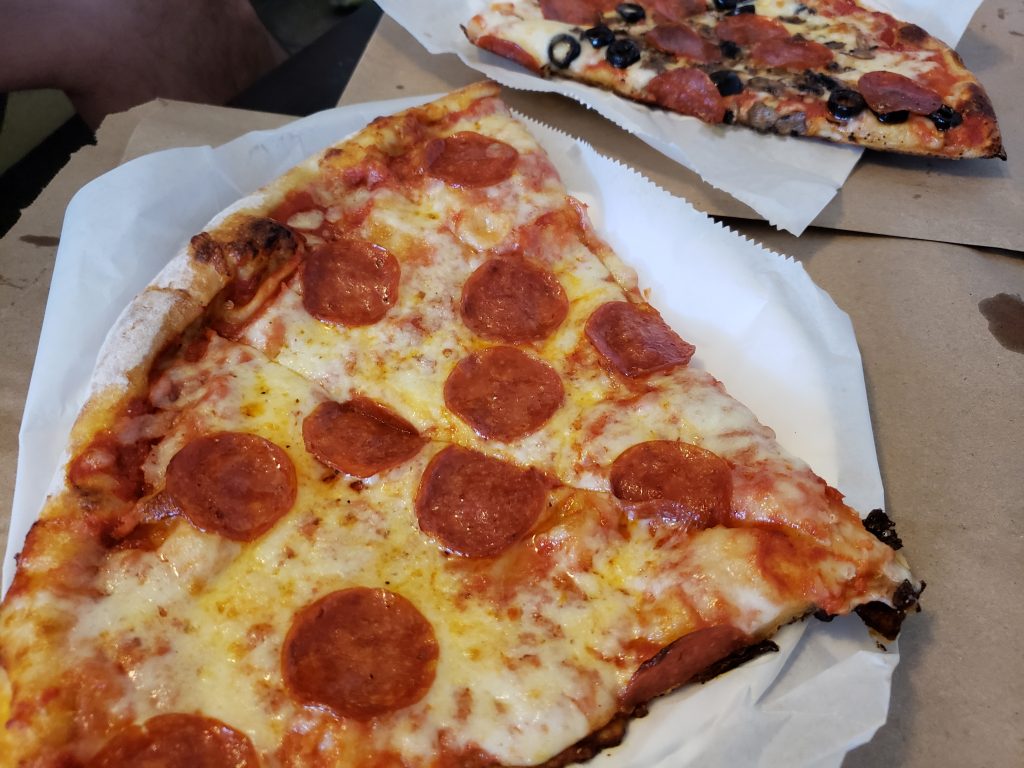 *If you do get a chance to give Boston's a try, but aren't able to finish it all at once, a great way to reheat their pizza is stove top on a skillet. The crust gets nice and crunchy and its thin enough it all heats evenly.