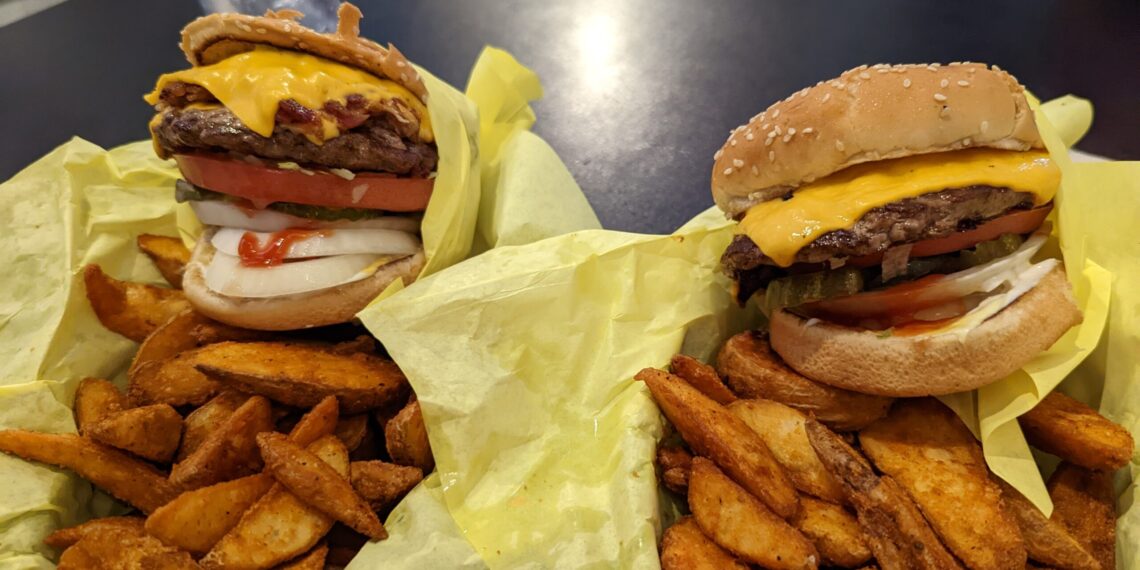 Hodad's – 8 Years Later And Nothing Has Changed
I first discovered Hodad's while watching Dinners, Drive-Ins, and Dives. Growing up, I loved Guy Fieri and kept a running list of all the cool places he tried on DDD that I wanted to try someday. Hodad's was high on that list. And in 2014, I finally got down to San Diego and got my hands on that giant messy burger by the ocean.
Hodad's originally opened in 1969 in Ocean Beach, CA. By 1991, after a couple of moves, Hodad's landed in its current Ocean Beach location (my go-to Hodad's spot.) In 2011 the family-run burger joint opened its second location in Downtown San Diego and in 2012 Hodad's opened up a location in Petco Park. Today Hodad's is still a family-owned burger joint, now in third-generation hands.
As I said, I first visited Hodad's in 2014. My first impression was…good. The burger was good. The experience was good. I wasn't blown away by anything really, but I appreciated it. I appreciated it enough that I decided to drive back down to San Diego one week later to give them another try and on that second visit, I fell in love!
Maybe I had an outlier, less-than-perfect burger the first time, or maybe I was having a rough day. I'm not sure. Although I now lean more towards something was wrong with me that first day, because ever since then I have been more than happy with everything I order from Hodad's. We love their food so much, it was even the first spot my husband decided he wanted to eat after getting out of Boot Camp. After 90 days of military food and the only thing he wanted was a double bacon cheeseburger from Hodad's!
Hodad's was the first place my husband wanted to eat when he left boot camp and that would, unfortunately, also be the last time we got to eat that delicious messy burger (at least for a while). That was back in 2014 (Yes, that's not a typo, I only got to enjoy Hodad's for a year. It was a whirlwind romance, but that doesn't mean it wasn't real.) My husband ended up getting stationed out in Hawaii and I followed him out there.
After moving back to California, Hodad's was at the top of my list of places I couldn't wait to sink my teeth into again, but thanks to family stuff, work stuff, and a global pandemic, it just didn't happen. That is until just a few weeks ago.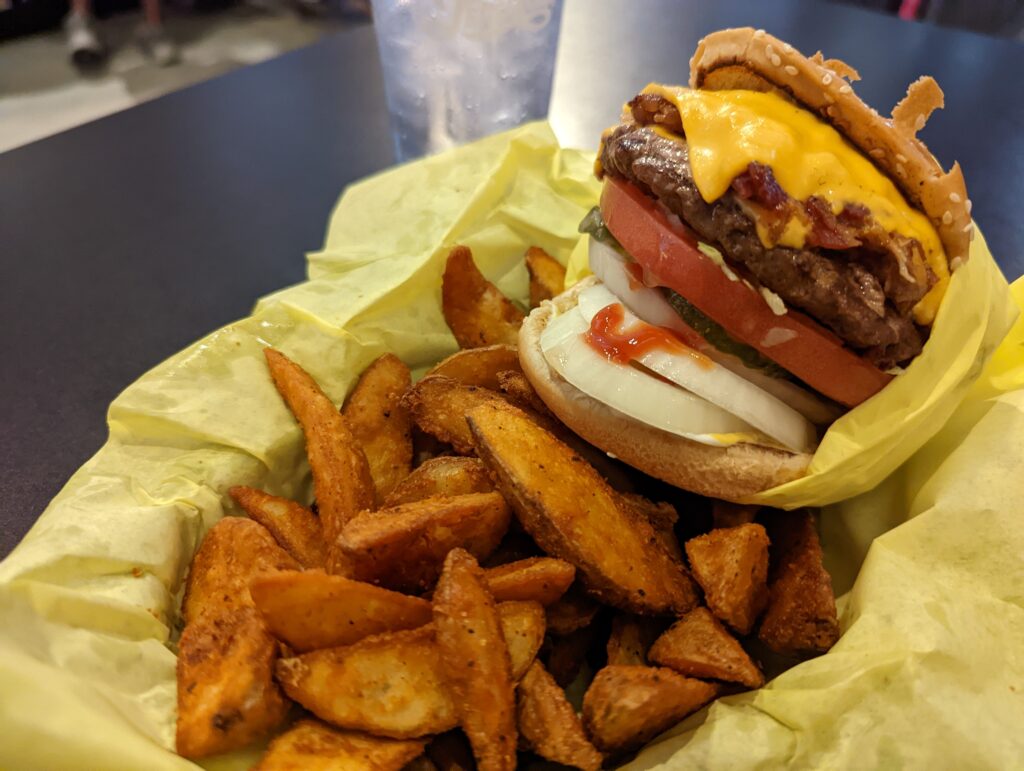 One of my husband's military buddies was down in San Diego for a month and that gave us the perfect excuse to go down for a visit and make a stop at Hodad's!
I will admit, going back I was a bit nervous. Maybe my memory had deceived me. Maybe my tastebuds had changed. Maybe Hodad's had changed. But I am happy to report none of that was the case.
The location was exactly as I remembered it, packed and covered in license plates and stickers. The service was amazing – attentive and friendly. And most importantly the burgers were everything I remembered. They were big. They were juicy. They were flavorful. And they were messy.
And although I haven't mentioned anything but the burgers, Hodad's serves up more than just cheeseburgers. Their fries (more like wedges) are perfectly seasoned, crunchy on the outside, and fluffy on the inside. They have amazing onion rings, and their shakes and malts photograph as good as they taste (something I personally find rare).
Hodad's is an amazing place, with amazing food, and a super fun atmosphere. I went over 8 years between visits and it was like no time at all had passed.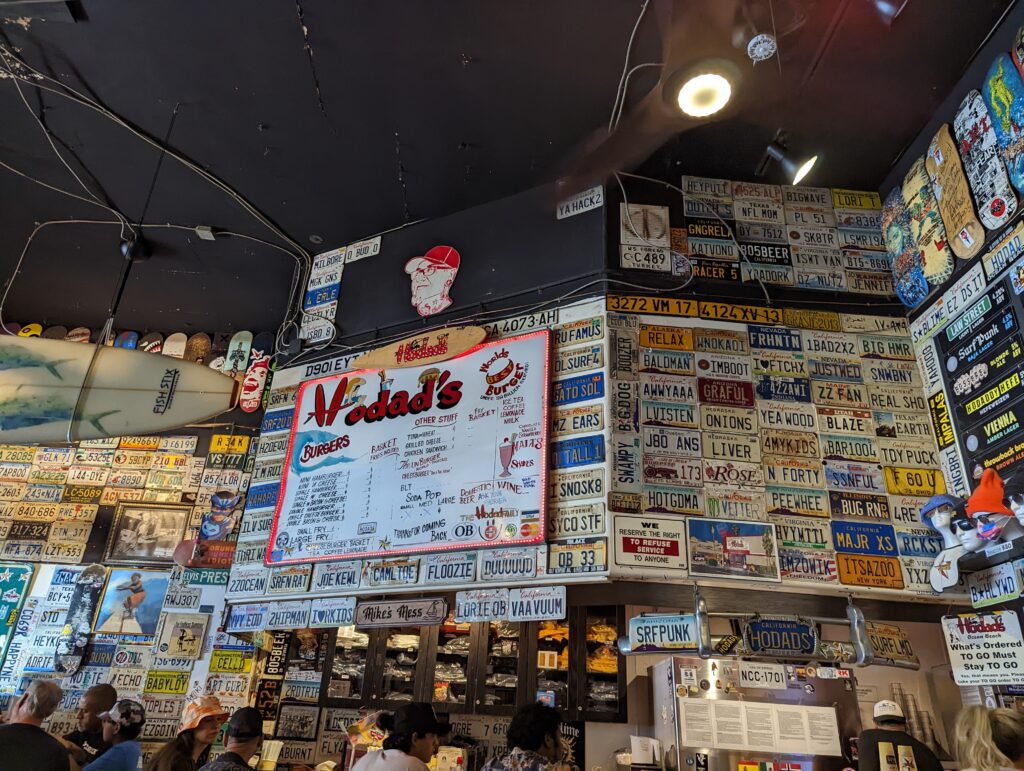 If you find yourself anywhere near Ocean Beach, San Diego, and you like burgers, I'm telling you, you need to make some time for a visit to Hodad's!