Summer has been in full swing the past few weeks here in Southern California and that means hot windless nights and daytime temps in the 90s (This week we've even been hitting the 100s!). California has turned into an oven and all I can dream about is Lanikai Juice.
Sure California has Jamba Juice and Juice It Up! (which I do love) and little local smoothie shops, but since I've been back I can honestly say nothing beats Oahu's Lanikai Juice.
Lanikai Juice opened its doors back in 1997, serving healthy and fresh smoothies, fruit bowls, freshly squeezed juices, food, and cold pressed juices using local and fresh organic ingredients.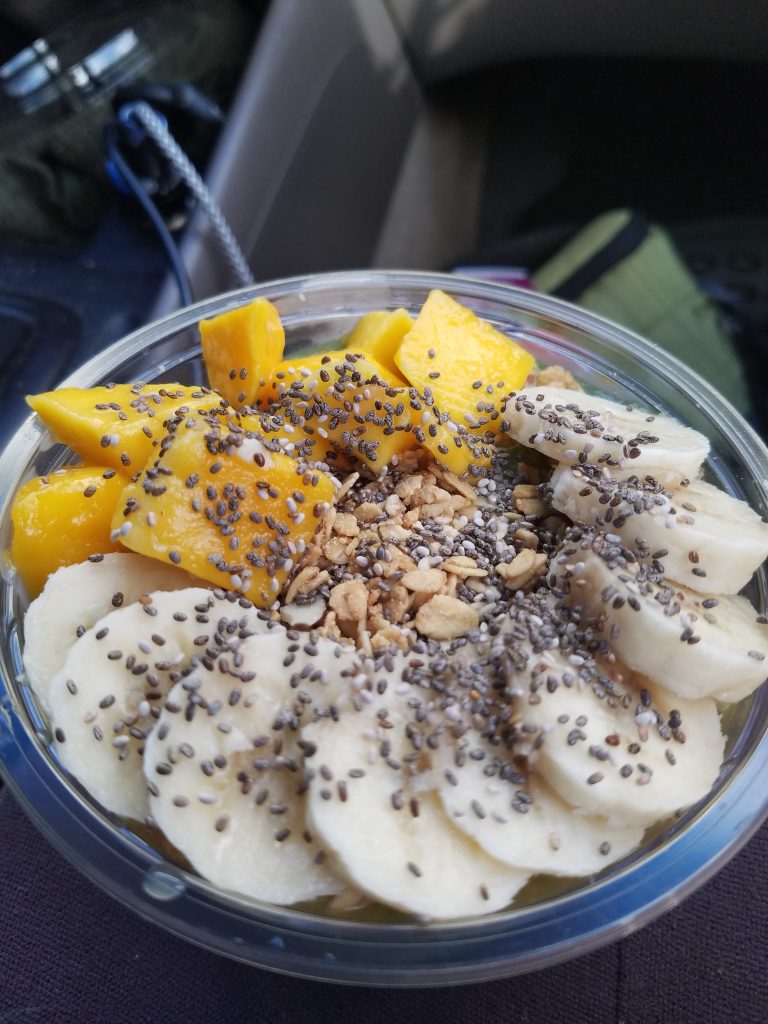 Just to prove how good Laniaki Juice is; When Lanikai opened up, there were 10 other local juice bars all across the island. Within a few months of starting, a national smoothie chain started popping up all over the island. One year Laniaki was the only local store still holding its own against the national chain. Today Laniaki Juice has locations all over the island including downtown Kailua, Kahala, Haleiwa, Waikiki (Hilton Hawaiian Village), Kapolei and Kaka'ako.
I was lucky enough to have one right down the street from my home in Kailua and I was obsessed! Sunday mornings after a weekend of a little too much fun and way too much junk food, Lanikai was all I would want. Pretty much anytime we would hike Koko Head, about 3/4 of the way to the top I'd start begging for us to stop and get a smoothie on our way home.
My husband is by no means a smoothie or bowl guy and he loved Lanikai nearly as much as I did.
I've never had anything bad from Lanikai, but I did have a handful of go-to menu items. My husband got either a Chocolate Monkey Bowl or their Acai Extravaganza. I loved their Mana Green Bowl and their Pitaya Bowl. When it comes to their smoothies I highly recommend Dr Green or one of their coconut meat smoothies, Tropical Bliss or Coco Lemon Love, which use real pieces of coconut meat!