My Love Hate Relationship with Koko Head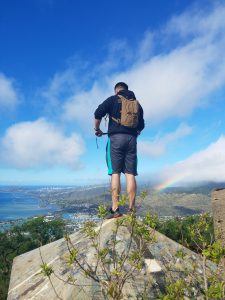 I am and have been in a serious love-hate relationship with Koko Head since I moved to Hawaii. Every time I do this hike I ask myself "why?" before I have even hit the halfway point. By the time I reach the halfway point, I contemplate giving up and turning around. And then, I reach the top and I forget all of the pain and sweat I just put into this hike.
Koko Head.
Koko Crater.
No matter what you call it, this trail is over 1,000 steps up an old railway to a WWII pillbox. It is a killer workout with killer views. It will kick your butt, turn your legs to jello, drench you in sweat and make you question your decisions in life, or at least your hiking decision for the day. It was one of my first hikes here on Oahu and although short, this hike is brutal.
I have done it more than any other hike on the island. Why? Because it rewards you with some of the most breathtaking views. From the top of Koko Head, you get an unobstructed 360 view of the east side of Oahu.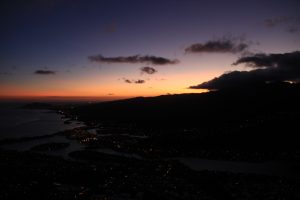 The Koko Head Hike begins at Koko Head Park in Hawaii Kai. Park at the end parking lot and follow a short dirt trail up towards the crater. Once at the base of the crater, you will be faced with the old WWII railway which will serve as your 1000+ stairs to the summit. Once you reach the top of the "stairs" you can catch your breath for a moment before continuing upwards, towards the right, for just a few more minutes to reach the true top of Koko Head.
This hike is short, hot, and extremely hard on people of all ages and fitness levels. That being said, I have seen people of all ages and fitness levels on this trail. It is very popular with tourists, locals, young kids, retired men and women, military members, firefighters, and athletes. If you're interested in attempting Koko Head, come armed with lots of water and sunscreen. Pace yourself and pay attention to your body. Take breaks and stop to rest whenever you think you may need to. Also, because this hike is not shaded and can get very hot, I highly recommend doing this hike either in the early morning or late afternoon. You can catch a killer sunset from the top of Koko Head, but be sure to bring along a flashlight or at least a fully charged phone to help guide you down.