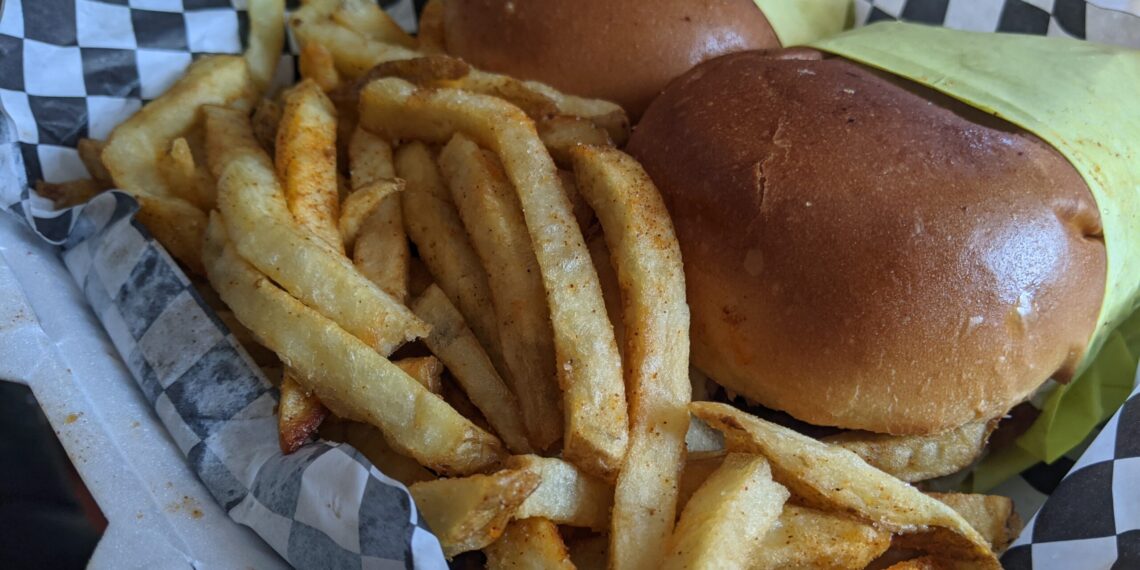 Hot Chickz – L.A. Hot Chicken, Hidden Gem in La Puente
Food has always been very important to me. The first blog I ever started was based on food. But, I must admit over the past couple years, probably since moving back to California, I've become lazy when it comes to food. I don't take the time to cook or bake the way I used to and, as sad as I am to say this, I've even become lazy when it comes to eating out. So many times I have skipped over trying a new place or even getting what I'm really craving because there isn't a drive-thru and I'm too lazy to get out of the car.
COVID presented an opportunity for a lot of people to dive into and/or cultivate their culinary skills, but not for me. While people all across the internet were learning how to bake bread, I was looking for slow cooker or one pan dump recipes (not dissing those kinds of recipes, I love those kinds of recipes, especially when life gets hectic, but they aren't difficult to execute). And, while the pandemic made it a necessity to support local small businesses, which I did do (I made a genuine effort to buy food from some of my favorite local spots), overall it made my aversion to going into restaurants to pick up food even worse.
Recently though, I have decided to make a conscious effort to start taking my food more seriously again. I'm trying to take the time to cook more and try new recipes (kind of a necessity thanks to the garden) and I'm trying to take the time to try new places, even those that require me to get out of my car.
Recently I ventured out to try a place that has been bookmarked on my Yelp for months, Hot Chickz. Hot Chickz sells hot chicken, chicken sandwiches and pizza. Their chicken comes in five different spice levels and they also serve a variety of sides.
Although I wasn't able to find much history on this delicious little hole in the wall, digging through their social media it appears as if they started as a chicken stand/pop-up in 2019, before establishing their brick-and-mortar location here in La Puente, February of this year (2021). (This is only an assumption after digging through their Facebook and Instagram, I do not know their true history.)
As I write this I have eaten at Hot Chickz, three times, twice in one weekend. I have tried both versions of their sandwiches, their chicken sandwich (served on a bun) and their Hot Chickz Sandwich (served on a roll). I have tried two different spice levels "Just a Kick" (mild) and "Feelin' It" (medium). Although I was able to eat the medium it was painful and I've decided to stick with their mild.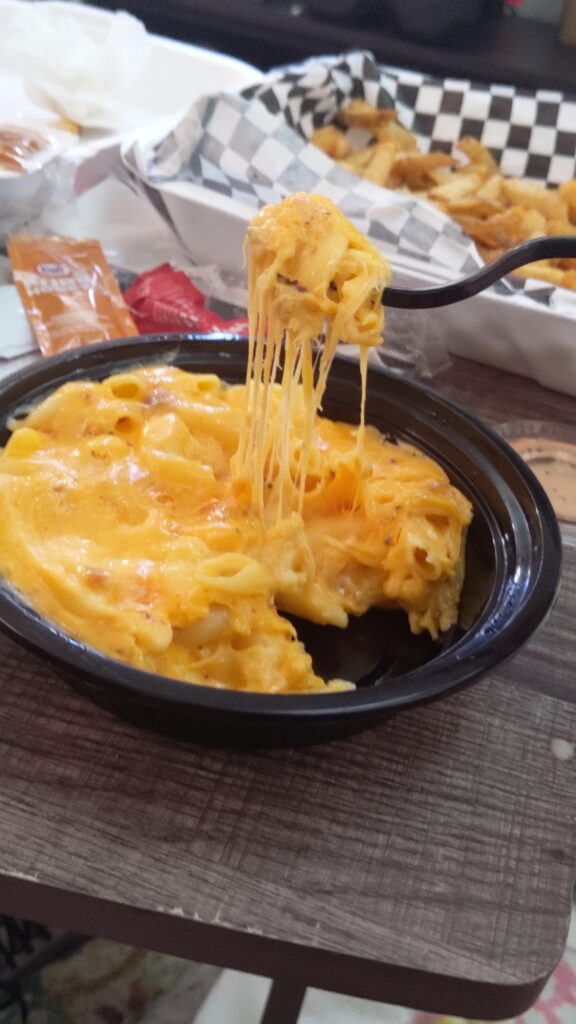 I have also tried their Hot Chick Fries (everything you get on a Hot Chickz Sandwich, chicken, coleslaw, pickles, and sauce, plus cheese on top of fries), their mac and cheese, and a pepperoni pizza.
I have not been disappointed by a single bite from Hot Chickz. Their chicken is moist, well fried, and super flavorful. The sandwich flavor is well balanced, the coleslaw and pickle are refreshing against the spice of the sandwich, and their sauce is the perfect creamy companion.
Besides the chicken, their fries are crisp, their mac and cheese is gooey, and their pizza is cheesy and crisp.
If for some reason you find yourself in La Puente or the surrounding area and you are looking for something new to try, I highly recommend stopping by Hot Chickz. The portions are huge (the husband and I are easily satisfied sharing one of their combos, although we usually order way more) and it is something different. I can honestly say, I can't think of any other place in this area, serving food like this.