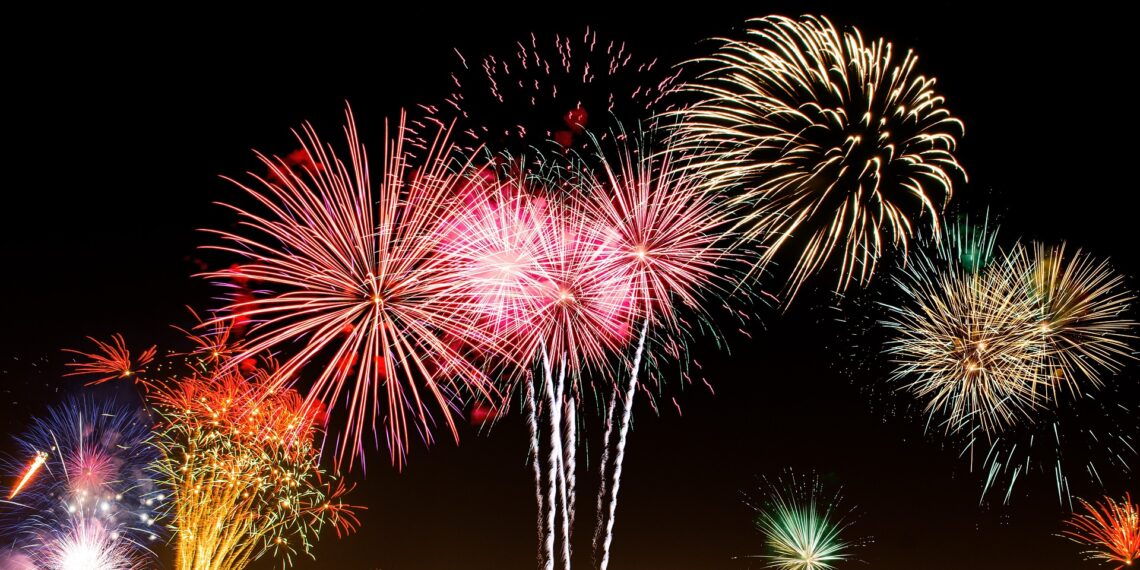 I'm Back With 22 Things That Made 2022
I am back and although this wasn't a fully planned break, it was much needed. My cancer diagnosis was a blow I wasn't expecting and it really took it out of me – not physically, just emotionally. After processing that news I tried to get back into writing and posting, but honestly, I had a lot going on the last two months.
The holidays are always crazy, trying to balance family and friends, everyone wants to do stuff, and on top of it all, the husband and I went on a very dumb but very fun camping trip. Also, I basically was sick from Halloween, until sometime last week. Don't worry I was responsible and never hung out with or did anything with people while I was sick. I'd be sick sleep for a day or two, begin to feel better then have a crazy jam-packed few days, that would cause me to crash out again and the cycle would start over. With all that being said, after about a month of trying to prioritize this blog, I decided for my own sanity to set it aside, focus on enjoying the holidays and taking care of myself, so I could return with full energy to kick off 2023 right! And what better way to do that than with a look back at the past year!
So I've done a few versions of this, one when I turned 30 and one for 2020. If you haven't read those, I recommend you go check them out. They have some pretty interesting things on them and I think can tell you a lot about me. If you don't want to or you already have read them but need a refresher on what this list is, this list is basically just a brain dump of all the "things" that made 2022 for me. This list will include products, entertainment, food, events, and just any"thing" that I think was a marker or a highlight 2022.
Now that everybody is on the same page, let's get started!
Entertainment
1. The MCU
I no longer remember if we started this adventure at the end of 2021 or if 2022 contained the entirety of this task, but in 2022 my husband and I watched every Marvel movie, show, and short in chronological order. Since finishing this adventure She-Hulk and Ms. Marvel have been released, so I can no longer brag that we have watched everything, but at the time we were champions! And despite the months of our lives, this task took up, it was so worth it! And with the exception of a few episodes here and there I loved every minute of it. It's amazing how well all these projects are strung together with such detail. I love it!
2. Star Wars
Now, as if the massive library of content that is the MCU wasn't enough for us, in 2022 we also decided to watch every single Star Wars movie, cartoon, and tv show in chronological order. I love Iron Man and Marvel, so the MCU marathon wasn't a problem for me. Star Wars on the other hand took some convincing. I enjoy the movies and have watched them all, but I'm no fanatic, or at least I wasn't.
Again, this task took months of my life, but in the end, I am so happy I did it and I am now so in love with the Star Wars universe. Is there anything more adorable than Baby Yoda? And is anyone more badass than Ahsoka? I'll wait.
3. Pod Meets World
I'm a 90s kid and I grew up on 90s television and the sitcom that rules them all – Boy Meets World. At least in my opinion. I love Boy Meets World. To this day Feeny can still bring me to tears. I love Shawn and Cory, and Eric and Topanga. Boy Meets World is an iconic show so, of course, I was so excited to hear that the cast was going to be launching a re-watch podcast Pod Meets World.
Listening to Danielle, Ryder, and Will share their experiences and look back on their childhood is a highlight of my week.
4. Durry
It's been a while since I've found a new band that really speaks to me, but in 2022, thanks to Instagram, I discovered an up-and-coming band Durry, and I can honestly say it's been years since a band has spoken to me this much. I got so into Durry, that despite the fact that I learned about them in the latter half of 2022, they still somehow managed to dominate my Spotify rewind.
As a 30-something still trying to figure it all out, it's rare to find song lyrics that seem to express my situation properly. There is so much more I want to say about this band, but I think they deserve their own stand-alone posts, so keep an eye out for that, and in the meantime, I highly recommend you go give this brother-sister duo a listen.
5. Bailey Sarian
I'm not sure how or why, but for some reason in 2022, I fell into watching true crime on Youtube. Specifically Bailey Sarian's Murder, Mystery, and Makeup series. I can't tell you how many nights I fell asleep listening to Bailey tell me a story. And can I even do dishes without Bailey's voice? I don't think I have ever fallen down a Youtuber rabbit hole so hard, but I'm so happy I did.
Besides telling really crazy true crime stories, Bailey also has a Dark History series which is really interesting. Dark History explores parts of history that most don't know about.
Besides all that Bailey is also gorgeous, funny, and just a fun person to listen to and follow. Despite talking about messed up history and tragic crimes, she's a person that always brings a smile to your face. Both of her series are definitely highlights of my week.
Gardening and Sustainability
6. Dragon Fruit
In 2022 my dragon fruit plants went crazy. Although we've only been able to harvest a few tiny pitaya fruits, the blooms this past year were out of this world! At one point we had over 20 flowers at one time on one plant.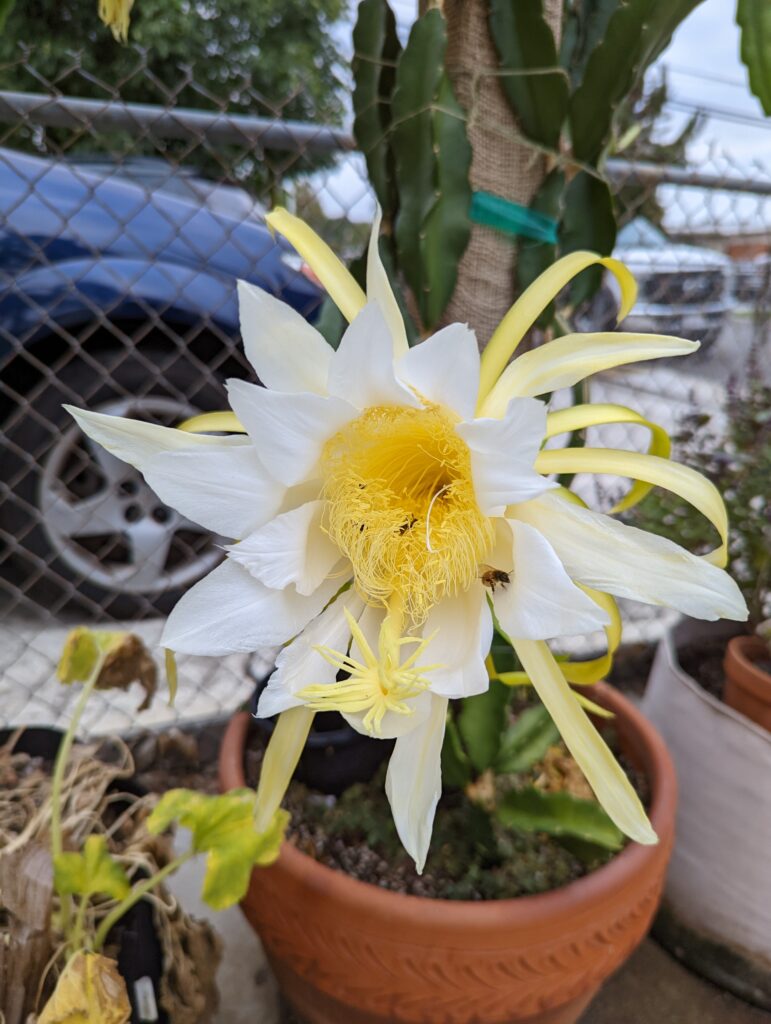 7. Stock
Living more sustainably has become really important to me over the last few years, and part of living more sustainably means being aware of and cutting back on food waste. On top of all that, I've also lost almost all trust in major food corporations and I am really quite scared of a lot of the chemicals the US has decided are safe enough for us to consume.
One way I have started cutting back on my food waste and limiting the questionable ingredients going into my body is with homemade stock. I only started doing this over the holiday season, but I've decided it's going to stay a part of my life moving forward. So many of my meals I make call for some sort of broth or stock, so it's always on my shopping list. By making my own stock I can cut back on my food waste and be in complete control of a product that is going into my body. It's a win-win!
Products
8. FitBit
I have wanted to buy a FitBit since way back in 2015, and I have resisted. Until this past year. In 2022 I finally rewarded myself with a FitBit and I love it!
In June I finally gave in to my desires and bought myself a FitBit Charge 5. I am a person who is known to suffer from buyer's remorse and I have a horrible time convincing myself to buy anything that cost more than $30, but to my delight, not once since purchasing my Fitbit have I had any regrets or doubts. It's so nice to be able to, more accurately, track my heart rate as I try to get in better shape. The step counter has been a lifesaver, keeping me moving as I've transitioned into an at-home desk job. And I love being able to track my quality of sleep.
It may have taken me seven years, but I'm so happy I finally got my Fitbit!
9. Hydro Flask Lightweight Wide-Mouth Vacuum Water Bottle – 24 fl. oz.
This was not something I planned on purchasing nor did I know I needed it until I had it, but it has become my best friend and I am so happy I made the investment. My husband had bought his own lightweight Hydro Flask earlier in the year to use at work. Then we started doing a lot of local "hiking" at a nearby park and all I had to carry with me was my big heavy Hydro Flask. It was annoying, and heavy, and would get in the way. After weeks of pestering, my husband finally convinced me to order my own lightweight Hydro Flask and it was a game changer. It is so light and easy to carry. I love taking it on hikes! And it's become my daily companion, really helping me increase my daily water intake.
10. Earth Harbor
I don't wear makeup. I barely do my hair. A beauty routine is not a priority for me. However, I have always had troubled skin and for years now have been trying to find the right products to help me out. For the past couple of years, I've also been trying to make sure the products I'm using on my face are as clean as possible.
At first, I was trying to make sure the products were way too affordable. I'm talking about trying to keep things under $20, but then this past year I decided to expand my budget. Nothing too crazy, but I know most clean brands are small businesses and it's hard to make clean products cheap. Plus, as I said I don't wear makeup, so I figured as far as a woman's budget goes I could spend a little more (Not all women wear makeup but many around me do so I used this as a way to convince myself to spend a little more.).
All this led me to the brand Earth Harbor and I am so in love with it. I've never been crazy about a brand or any skincare products I have used, but Earth Harbor has changed my life! Not only is it a clean company, small business, and women-owned, but it is the first line of products that have actually made a noticeable change in my skin. So noticeable that my husband even made a comment about how nice my skin is looking.
Earth Harbor has changed my face for the better and is the first line of products to make me feel good about my skin.
11. Humidifier
Humidifiers aren't new in my life, but this past year I took my humidifier game to a whole new level, and honestly, I'm not sure how I lived without them. I didn't buy any ridiculously expensive or high-tech humidifiers, but I did add a new humidifier to my household and began running them more often.
We now have a humidifier, that has an auto sensor, running in the bedroom and we moved our old humidifier out to the living room and run it regularly out there. These humidifiers have helped keep all my house plants happy and my sinuses as well. Over the past few months, since we've added a second humidifier, I notice I'm breathing easier and sleeping better.
12. Tom's Sage Slipper
I hate wearing shoes. But I also hate stained, cracked, dry feet. The two can't really live together, especially when you live in a home with all hard floors and a yard with very little grass. Because I love being barefoot but also want to take care of my feet I've spent the majority of this past year looking for slippers that will protect my feet, and keep them cozy, but can also be slipped easily on and off. I wanted something I could wear around the house, but easily slip off while I'm at my desk or on the couch. I also wanted something I could easily slip on while I paced outside, so they needed to have hard soles.
After many failed attempts, my prayers were answered with Tom's Sage Slipper! They fit perfectly, are fuzzy and keep my feet warm, and have a hard sole making them perfect for walking around outside. I only bought them this past month, but searching for the perfect slipper was a year-long effort. And did I mention I got them on sale?
Activities
13. Hiking
One of my Bucket List items this past year was to complete 12 hikes and I'm happy to announce that I was able to reach that goal. This past year my husband and I finally began to really get back into hiking. When we couldn't get out we made time to hike local parks. And when we did have time we went exploring. In 2022 we spent a lot of time in Mount Baldy and even went as far as Sequoia National Park.
14. Camping
This past year I went camping more than I ever have. I made two separate camping trips to Joshua Tree, one in the spring and one just this past month. We also camped overnight in Sequoia.
For campers, that may not sound like a lot, but for people whose camping experience mainly consisted of camping at the river, this was a big step.
We're both looking forward to much more camping in 2023!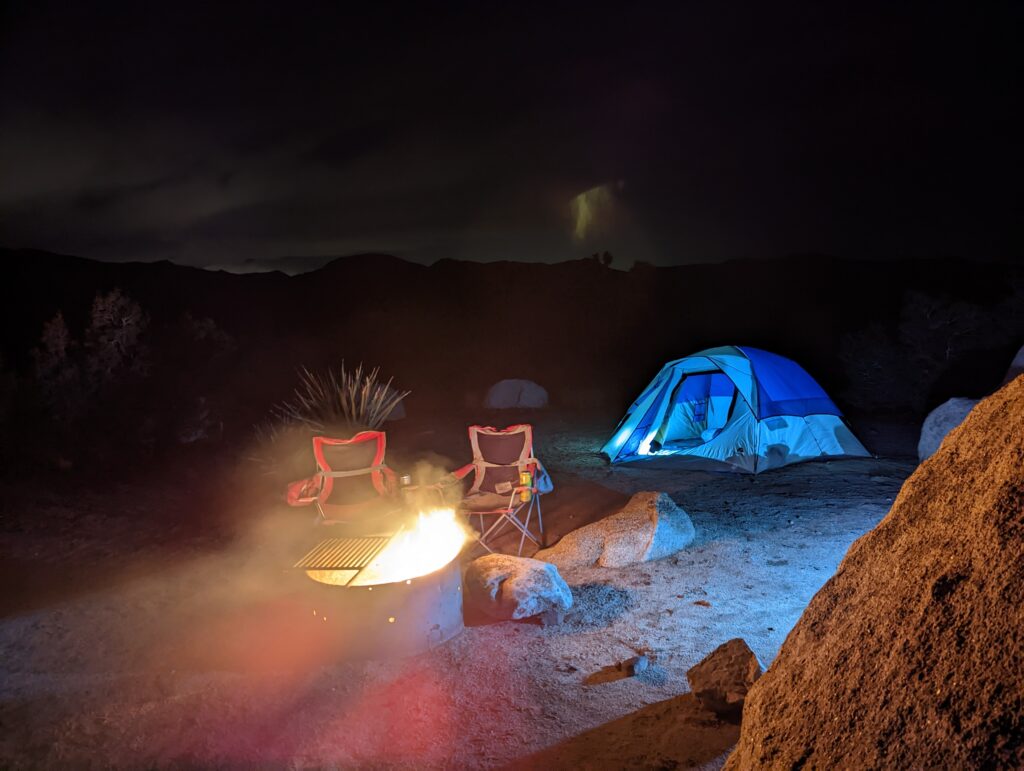 Food
15. Baking
I used to love baking and in college for a while even tried to sell my baked goods. Baking has always been a way for me to de-stress, show affection and love, and express my creativity. But, I haven't really been giving myself the opportunity to bake for years.
In 2022 that all changed and I finally gave myself the time to get back in the kitchen. I've been making cheesecakes and brownies, and over the holidays I even made baklava and tiramisu.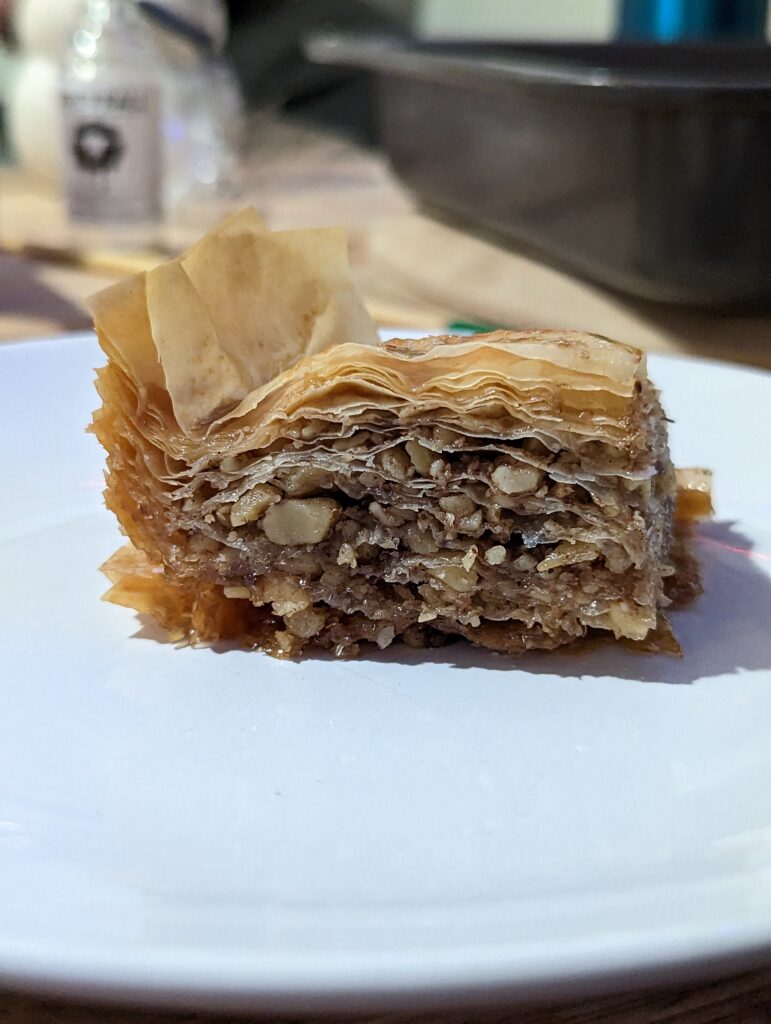 16. Creole Shrimp Pasta
Spicy shrimp, creamy pasta – a total of six-ish ingredients and you have a meal that can come together in under 30 minutes. I didn't create this recipe, I only made a few small adjustments to it, but I found it on Pinterest and it has become my go-to lazy, comfort meal. It's creamy, flavorful, comforting, and best of all easy. In 2022 I probably would make this 3-4 a month.
I've linked the recipe, but if you're curious about the changes I've made. Instead of using a cajun seasoning, I use one tablespoon of creole seasoning, 1 teaspoon of black pepper, 1 teaspoon of chili powder, and depending on how spicy I want it, 1 teaspoon of paprika or cayenne.
17. BLT
Bacon, lettuce, tomato, and mayo on toasted sourdough – a simple classic sandwich that I did not enjoy until 2022. Shocking I know, especially coming from someone who loves food as I do, but in case you haven't been following our adventure in tomatoes, I wasn't a big fan of raw tomatoes until just recently, so the thought of a BLT never appealed to me.
In 2022, however, as our tomato plants continued to overproduce I had to find new ways to enjoy my tomatoes so I finally decided to give a BLT a try. And I have to admit there is something oh so satisfying about the simplicity of a perfectly made BLT.
The Sad Stuff
18. Cancer
In November I was diagnosed with basal cell carcinoma aka skin cancer. That was my most recent blog post so if you haven't already read it, I'll just link that here.
19. Tickle
This past year I lost my furbaby. She was getting old and I knew I didn't have much time left with her, but I didn't know it would happen as quickly as it did. Despite her old age, her death was sudden and unexpected. If you haven't already read about what happened you can click here.
The first few weeks and even months after her death was terribly hard on me. I had a hard time just being home. I cried a lot and I still cry today. The most random things can make me think of my Tickle. I still miss her terribly and no one will ever be able to replace her, but I must admit as my heart slowly heals I am beginning to miss the comfort of a dog. But only time will tell when I'm ready to open my heart back up to a cold-nosed puppy.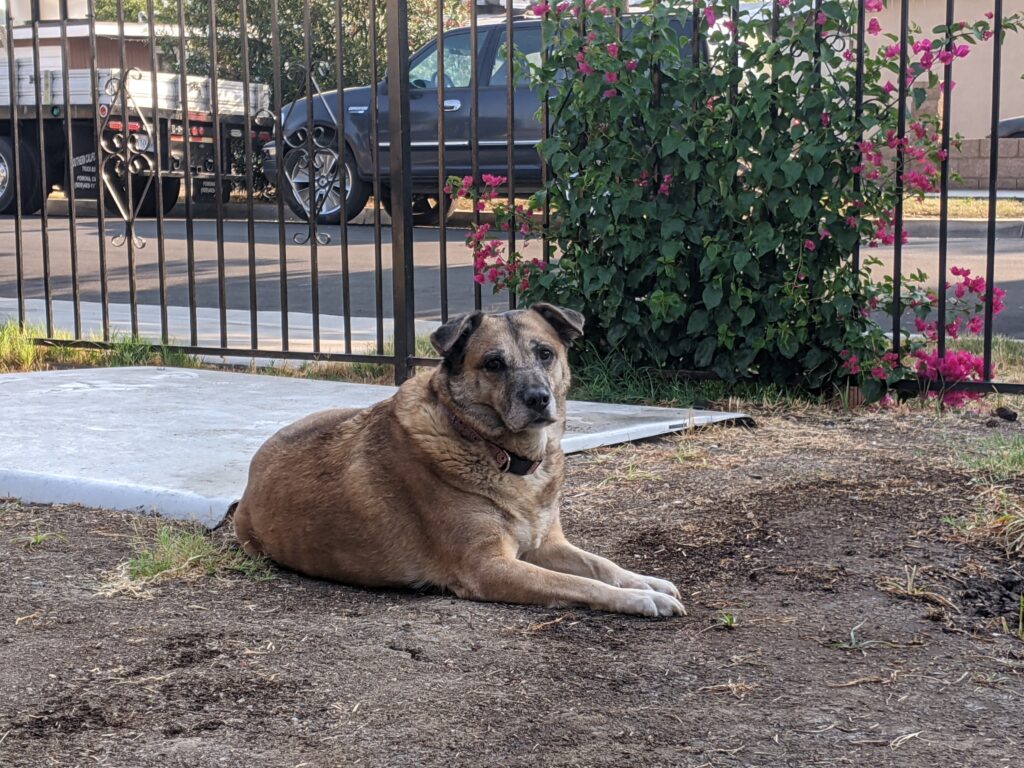 20. Colima Burgers
This may seem like a strange thing to put on this list, but Colima Burgers closing down this past year really was a huge deal for me. I've talked about it endlessly it seems like on this blog so rather than rehashing how Colima Burgers was like home to me, I'll just link one of my Colima Burgers posts here.
21. Roe V Wade
Roe V Wade was overturned and although I live in California and this ruling has not directly impacted me, it was a blow to women's rights and it deserves a spot on every woman's list of defining moments in 2022. There were signs that this change was coming, but that did not change how much it hurt, angered, and scared me.
I've attended multiple rallies in support of Roe and I know I will be attending many more. I'm a generally quiet person, but this isn't something any woman can afford to stay quiet about.
The Happy Stuff
22. Freedom
One of the biggest things to happen in 2022, I started to find my happiness and my freedom. It was scary and it took a lot of encouragement, support, and a bit of a push from my husband, but I finally took the leap, quit my job, and decided to start pursuing freelancing full-time.
I spent 2022, finding my footing and in the coming year, I plan to expand my client base, increase my income, and start to dabble in some other fun side projects I've always wanted to pursue.