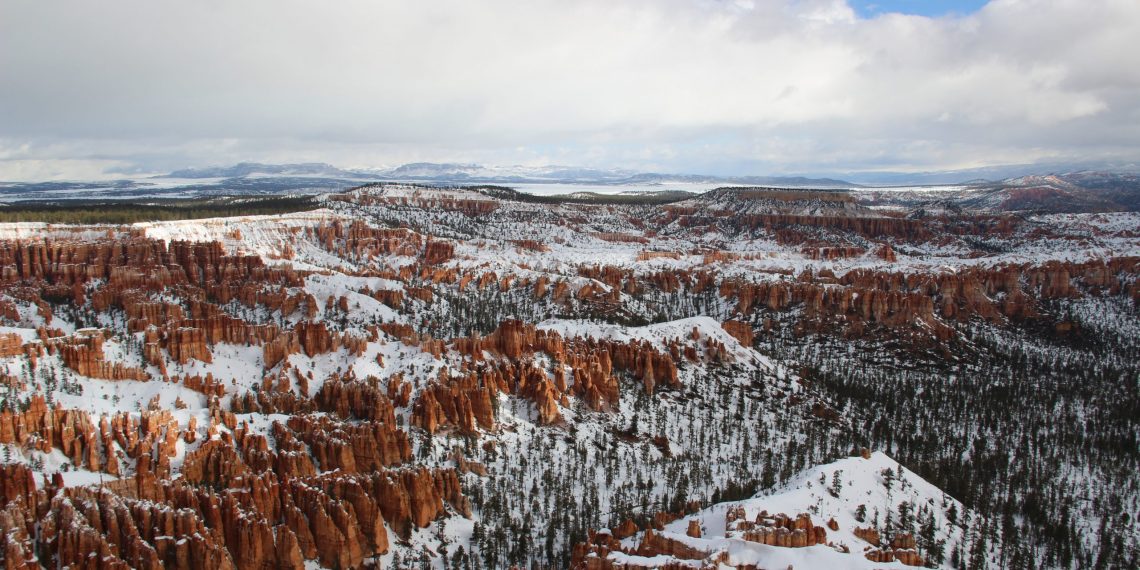 My entire life I have had to spend a good amount of time in Utah. When I was younger it was to go see my grandpa. Then in 2014, my mom moved up there. Now my mom is back in California, but we still have her place to watch over. Lucky for me, thanks to all this, over the last couple of years I have been lucky enough to explore several of the national parks in Utah. So far I've been to Zion, Bryce, and Capitol Reef. All of them are gorgeous in their own special way, but Bryce in the Winter is by far my absolute favorite.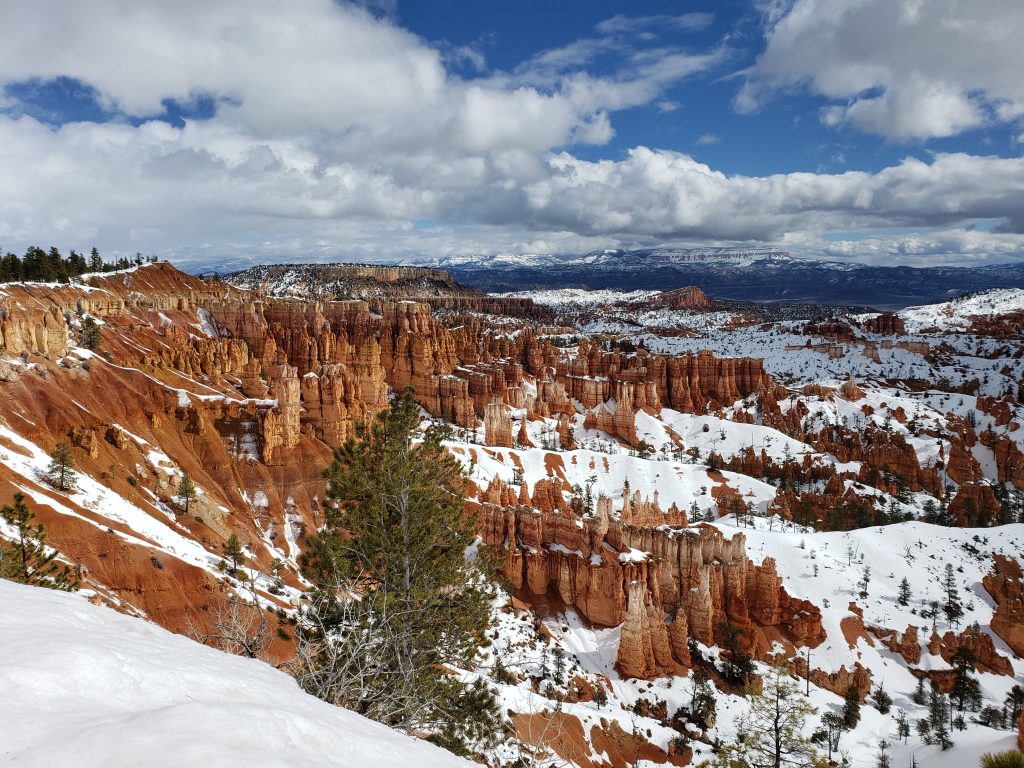 About two years ago my husband and I took a road trip from our hometown in California to my mom's place in Utah. Along the way, we made several stops including Bryce Canyon. We had spent the previous day in Zion and were supposed to drive on to my mom's that night so we only had one full day in the park.
It was not enough.
We made the most of it. We drove the scenic drive and took a thousand pictures at every scenic lookout. In the late afternoon, we did manage to squeeze in one hike and then headed off to my mom's.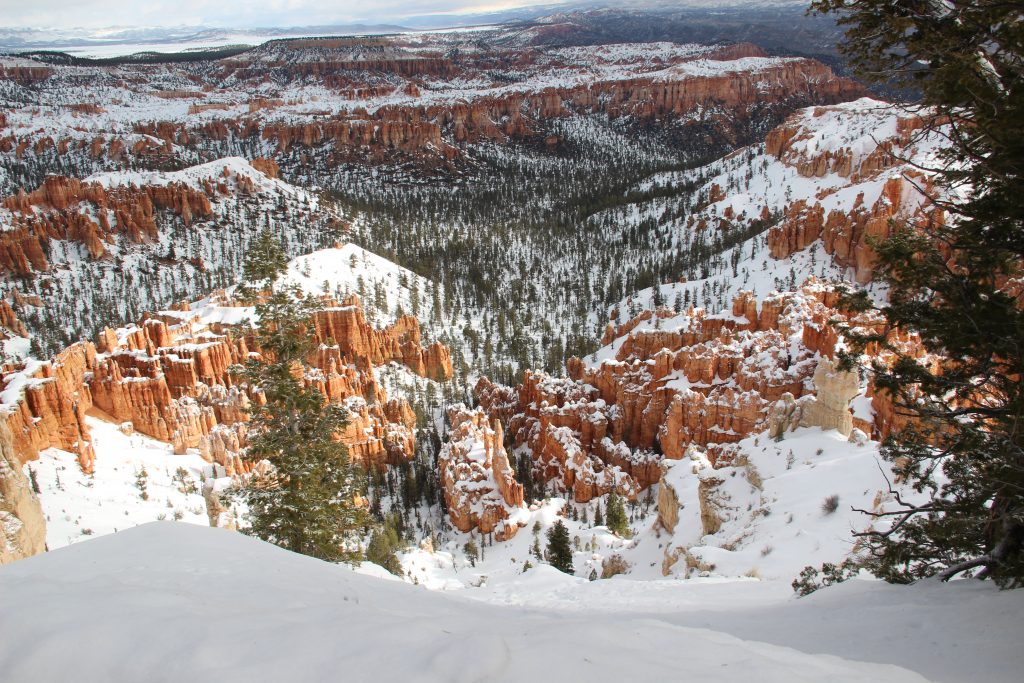 With just that, I fell in love with the park and decided I needed to come back soon and I had my chance last year.
After we moved my mom back to California, and I followed shortly after, my husband and I had to make a run up to my mom's place to do some work on the house. While we were up there we decided to take a day off for a day trip to one of the National Parks. I begged for Bryce and I won.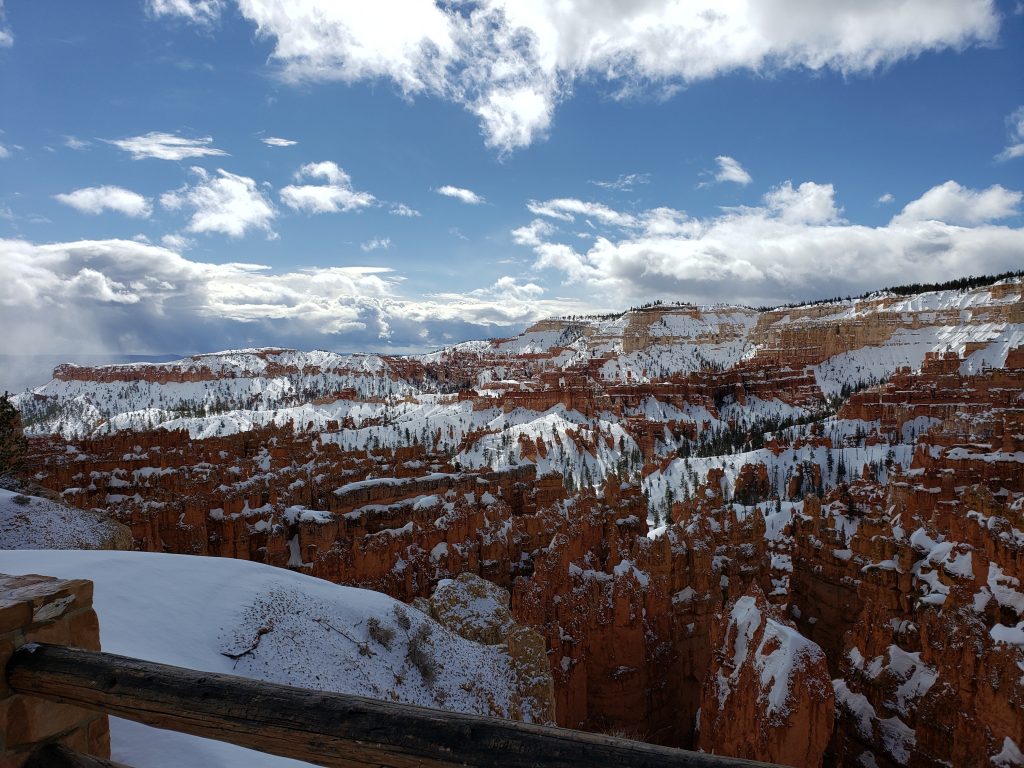 In case you've never been to Utah, despite it being March when we went, there was still plenty of snow to go around. (We even got caught in a pretty bad storm the day we left to come back to California. ) And thanks to all the wonderful snow, Bryce was completely transformed (Exactly as I had hoped).
I had seen photos of Bryce in the snow, which was part of why I wanted to go back so badly, but let me tell you, photos don't do it justice. You need to see it for yourself to really appreciate the beauty of the beautiful red rock and tall red spires dusted in pure white powder.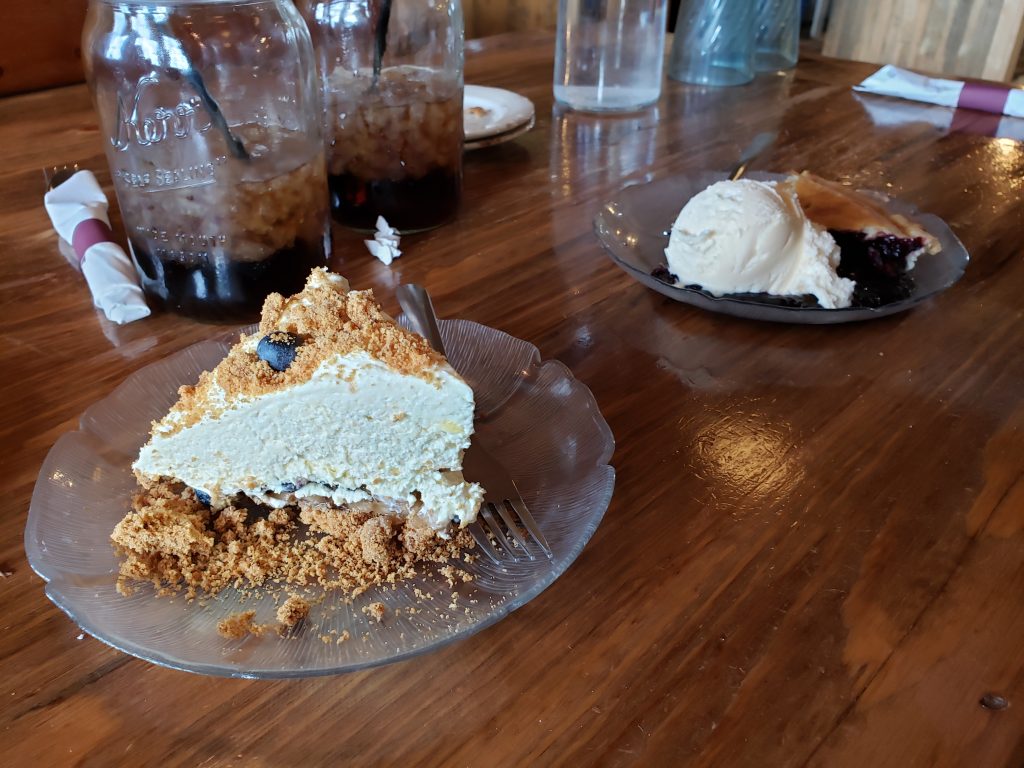 And, thanks to the cold, the crowds are much smaller in the winter meaning you get a lot more of the park to yourself.
After the park, we grabbed a bite to eat at a sweet little restaurant, Bryce Canyon Pines Restaurant, which I highly recommend you do too if you can. We had tried the year before when we first went to Bryce, but the wait was just too long. Just like the park, eating here in the off-season meant a lot more people and no wait. The food was good, but the pie was to die for! A great way to end your Bryce visit.