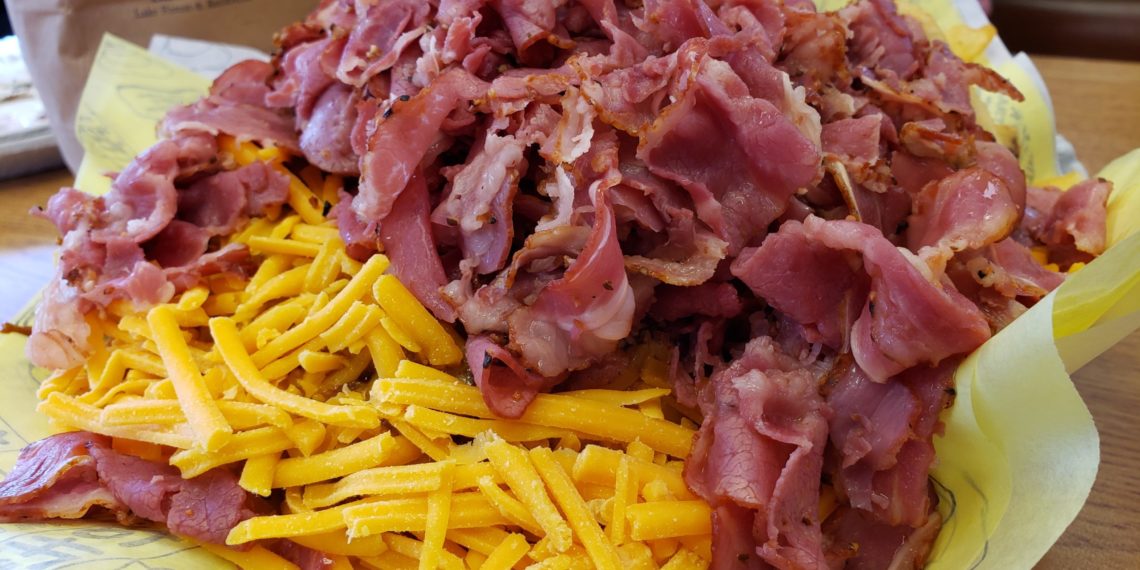 In N Out. When you think of Southern California fast food, In N Out is what comes to mind. Whether you have never been to one or you spent your entire life in SoCal, you just can't help it; Whether you know better or not, In N Out is what always comes to mind when you think Southern California burger joint. But, there is another SoCal based local favorite that, even though it's loved by many, seems to always be forgotten. The Hat.
Known specifically for their pastrami dip sandwich, the first Hat location opened up in Alhambra in 1951. Today, there are 11 locations all across Southern California, spanning four counties.
I didn't have The Hat, a lot growing up, but I do remember my dad getting really excited anytime we ended up near one. Usually, he and my mom would share a pastrami dip, I didn't learn to appreciate these until adulthood, and I would munch on their massive bag of french fries. (One small order is enough for a family.) As I grew up, my go-to became their cheeseburger, and when my dad was sick I had the unfortunate pleasure of driving by the Brea Hat location daily and became just a tad too familiar with their chili cheese fries with pastrami. (Be warned the chili cheese fries with pastrami are large enough to feed a family of four and still leave leftovers!) The transitional care unit my mom was in after we moved back from Hawaii was located literally a block from the Glendora location, and I must admit I spent way too many meals there. (Those delicious pastrami dips must be responsible for at least a handful of the pounds I gained last year.)
One of the last things my dad surprised me with was a shirt for The Hat. I will admit at the time I was a little bummed out and thought it was stupid, but now it's one of my favorite things. I don't remember where they had gone, all I know is that on their way home, my parents called me to let me know my dad had bought me a surprise. When they got they got home, he presented me with the shirt and no fires. I was a little upset I got a shirt and no food, but my dad seemed so happy to give it to me. Such a small thing, I'm not even sure why I still remember it.
Thankfully, and sadly, I no longer have a Hat located in any sort of convenient distance from anywhere I frequent on a regular basis, so hopefully I can start to trim some of those pesky pastrami pounds.
Even if The Hat isn't a restaurant I go to regularly, I cannot deny how iconic The Hat is to Southern California and even more so to my home, San Gabriel Valley. No matter the location I am at, The Hat will always stir up wonderful memories of my dad and I can't deny they have amazing pastrami and portions to feed a small army (or at least a family).