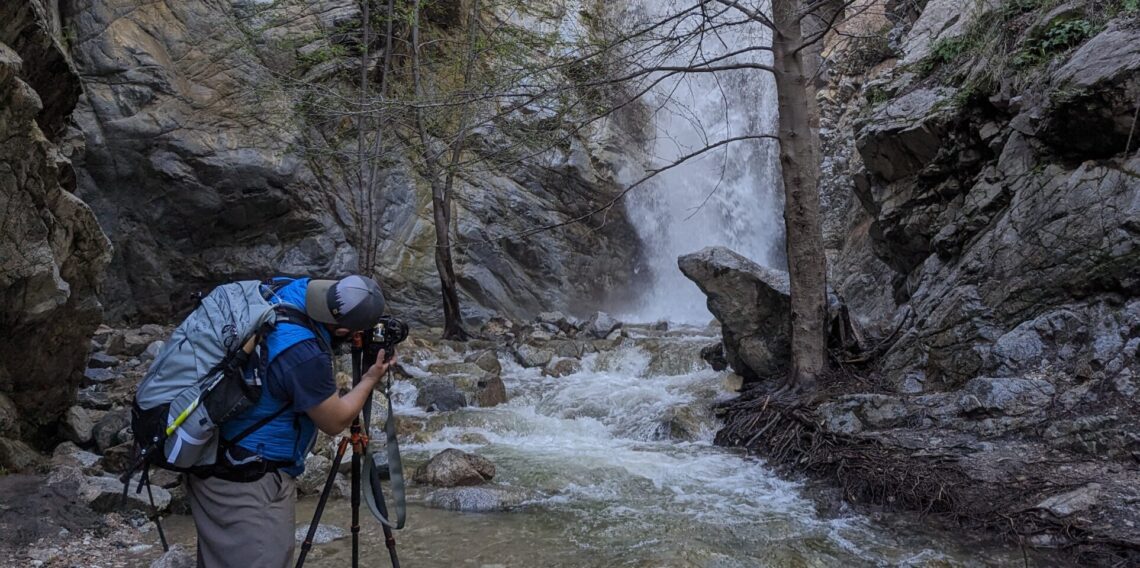 Millard Canyon Falls: The Perfect Short Waterfall Hike In LA
A short, gorgeous, and for the most part family-friendly, after only a few minutes into our hike I knew Millard Canyon Falls was going to be on my list of favorite waterfall hikes in SoCal!
Located near Altadena, CA, according to AllTrails, Millard Canyon Falls is 1.2 miles round trip with only a 256-foot elevation gain. When my husband and I did the hike we tracked 1.58 miles with a 371-foot elevation gain. We spent only 90 minutes on the trail with about an hour and 15 minutes of that moving.
The hike was very easy and incredibly beautiful! The hike follows the river the entire way. There is almost never a time on the trail where not only do you hear the flow of the water but you can watch it too!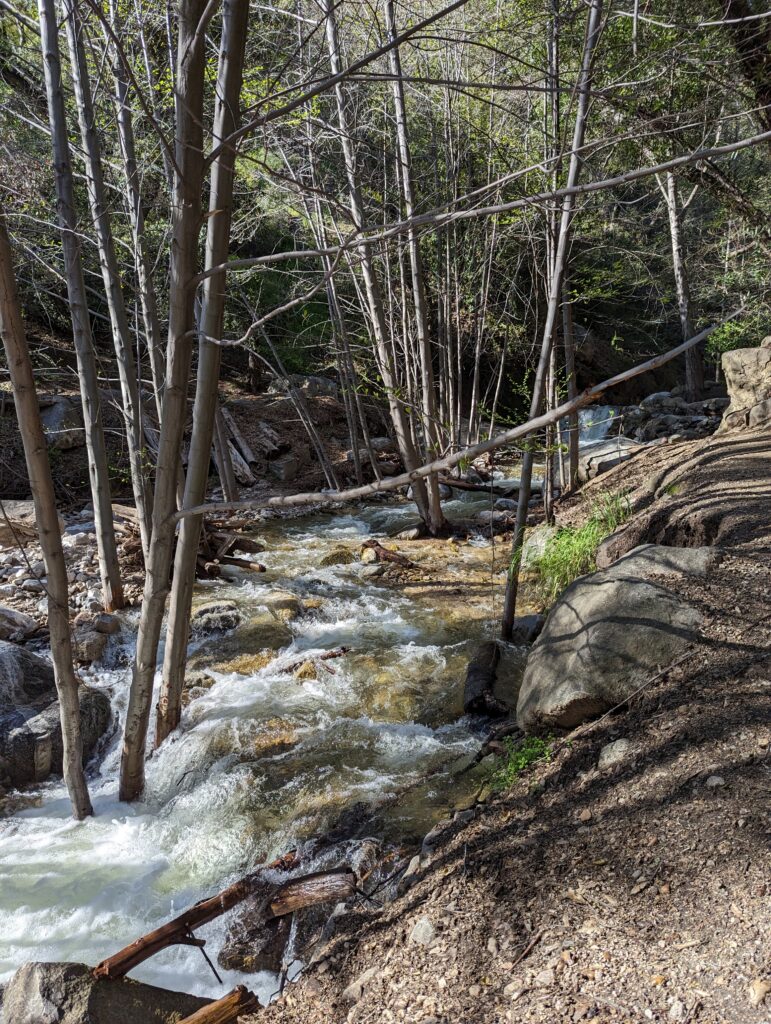 There are several crossings, and when we did the hike last month, due to the heavy winter rain we got here in Los Angeles, it was pretty unavoidable, you were going to get wet. Several of the crossings were knee-deep, but I can assume once the heat kicks in and the water levels return back to normal, things will get a lot easier. (If I get a chance to go back and try this trail out again, I will make sure to update this.)
Again, thanks to the crazy wet winter we had, the falls at the end of this trail were insane! So loud. So powerful. You had to yell over the roar of the water and the force of the falls made it impossible to get within a few feet of the water. (As with the water crossings, I think it is safe to assume, once the water levels return to "normal" that won't be the case.)
I do feel the need to warn you, if you aren't comfortable driving narrow winding roads along cliff edges, be careful driving up to the trailhead or be sure to bring a friend. I don't think I could have made this drive up on my own, but it did provide some gorgeous views of the LA skyline, so I really enjoyed being a passenger.
Overall this hike wasn't so pretty, so enjoyable, and one I can't wait to take my family and friends back to as soon as I can!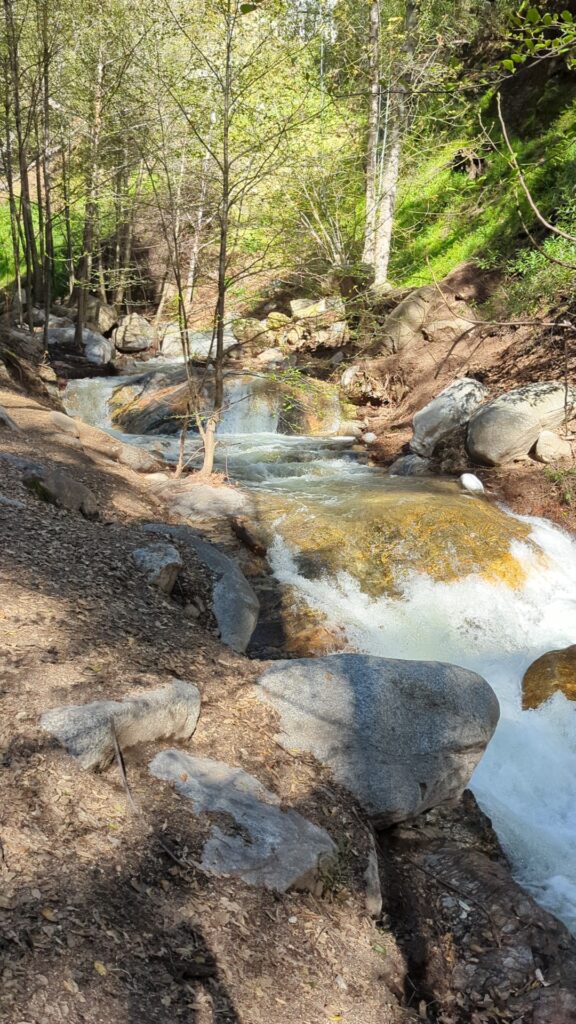 *This post outlines my personal experiences and opinions on this hike. I am not a professional or expert, nor do I have any formal hiking or survival training. Please hike and explore at your own risk.