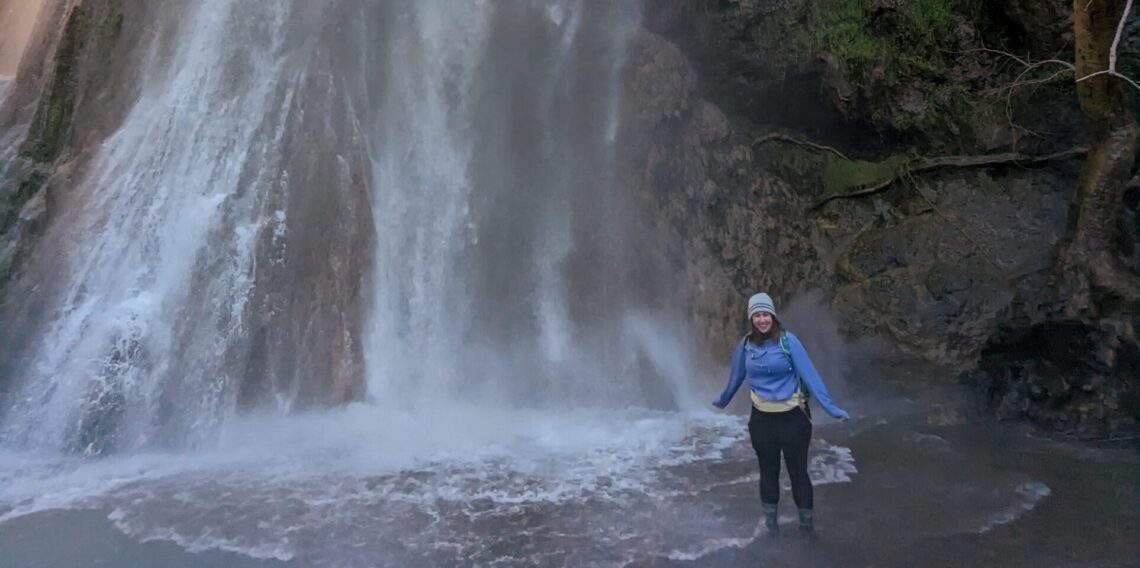 You'll fall in love with Malibu's Escondido Falls
Located near Malibu, Escondido Falls is a waterfall I have had on my to-do list since moving back to California. However, it is a seasonal waterfall and a 90-minute drive from my home, so I never made the time to trek all the way out there with my fingers crossed that it would be flowing. But this year's unusually wet winter took luck out of the equation.
For weeks I had seen people posting on Instagram all about Escondido Falls and thanks to the crazy rain, when we decided to finally make the drive out to Malibu I knew the falls would be flowing (although in reality they far exceeded my expectations).
According to AllTrails, Escondido Falls Trail is 3.7 miles round trip with a 534-foot elevation gain. Our trip recorded just under 4 miles (3.97 miles) round trip, with a 682-foot elevation gain. It took us Just under three hours to complete with about two of those hours moving.
The trail is rated moderate on AllTrails and I'd agree with that.
The trail starts off as a fairly steep "hike" through a residential area. Once you hit the true trailhead you'll then head down a fairly steep trail. After that, however, the trail somewhat evens out and makes for a fairly enjoyable hike.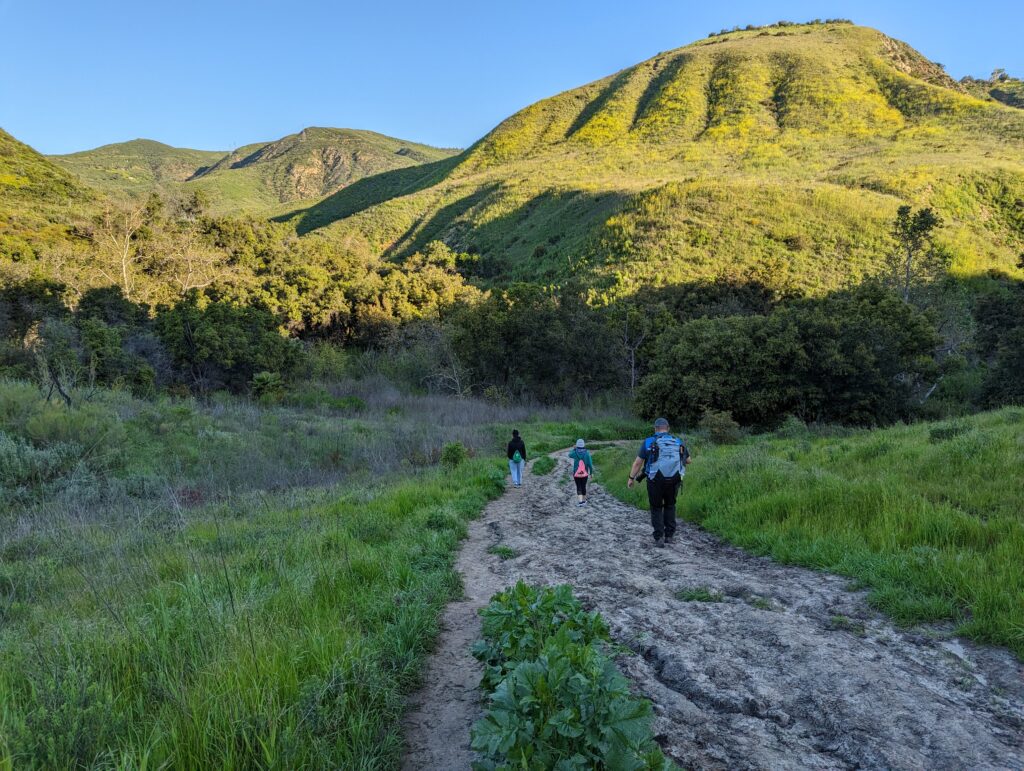 Be warned, there are several water crossings and when we went, it was near impossible to stay dry. Nothing too crazy, no more than mid-calf deep, but you will get wet. My sister-in-law and one of my hiking partners on this trip attempted to stay dry and ended up losing her footing and falling in, getting much wetter than she would of, had she just let her feet get wet and cross normally.
The trail ends at a gorgeous roaring waterfall (at least it was at the time we hiked in early March, but remember this is a seasonal waterfall and will dry up without rain). One of the most impressive I have ever seen!
This trail does get crowded, so I highly recommend you start early. We got there fairly early, we started the hike around 7:30 am and when we arrived at the falls it was pretty empty. Just a few small groups of people. However, by the time we started back, the falls were packed! Uncomfortably packed. And hiking back we were never alone. We just passed group, after group of people.
Another note I'd like to make, there is a small parking lot at the base of the trail. I read about this parking lot in researching the trail. I read that there was a small parking lot and that it fills up early so try to be there when it opens.
Most things I read said the parking lot opens at sunrise, that is incorrect. The parking lot opens 30 minutes before sunrise. Also, when I say small, I mean tiny. None of the things I read made that clear. The parking lot isn't small it is tiny. Probably holds less than 10 cars.
And one last thing about the parking, if you do manage to grab a parking space, they do charge a parking fee.
If you can't grab a parking space, don't worry, you didn't make this trek for nothing. There is street parking available, just be sure to watch for traffic and pay attention to the no parking signs.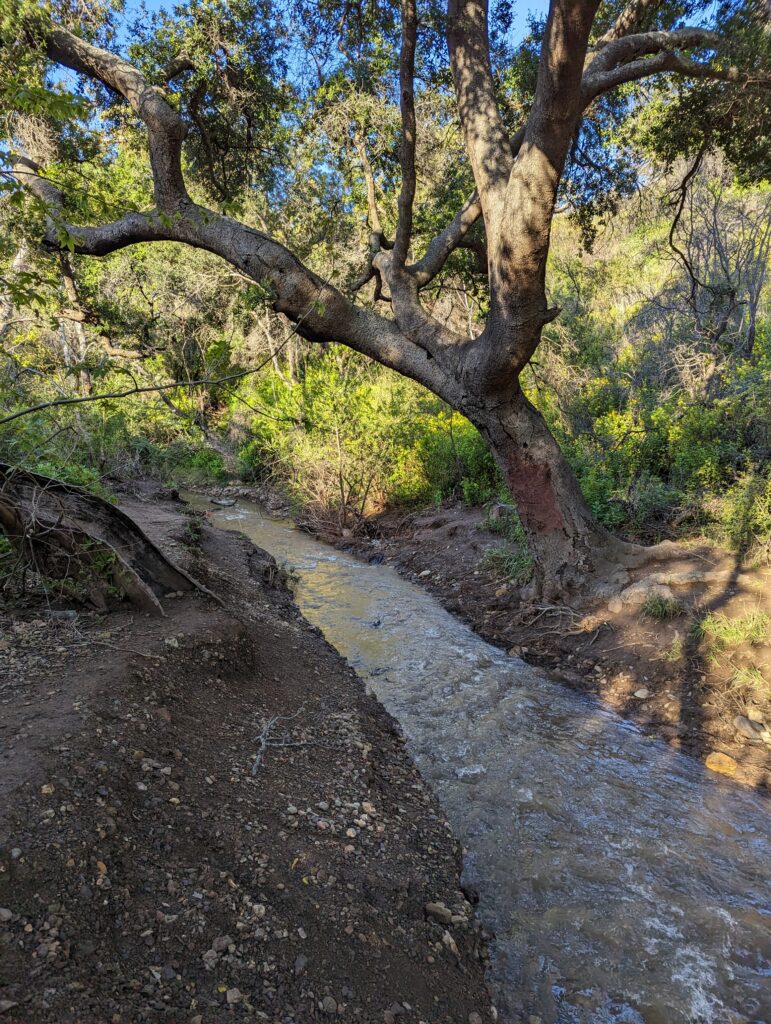 *This post outlines my personal experiences and opinions on this hike. I am not a professional or expert, nor do I have any formal hiking or survival training. Please hike and explore at your own risk.