I did a fair amount of hiking in California before moving to Oahu, but it wasn't until I was living on the island that I first heard of the Old LA Zoo Hike. I'm not exactly sure how I first heard of it, I'm pretty sure I came across it while doing some research on the abandoned zoo on Oahu. However, no matter how I came across it, as soon as I heard about it, and saw the pictures, I knew I had to go.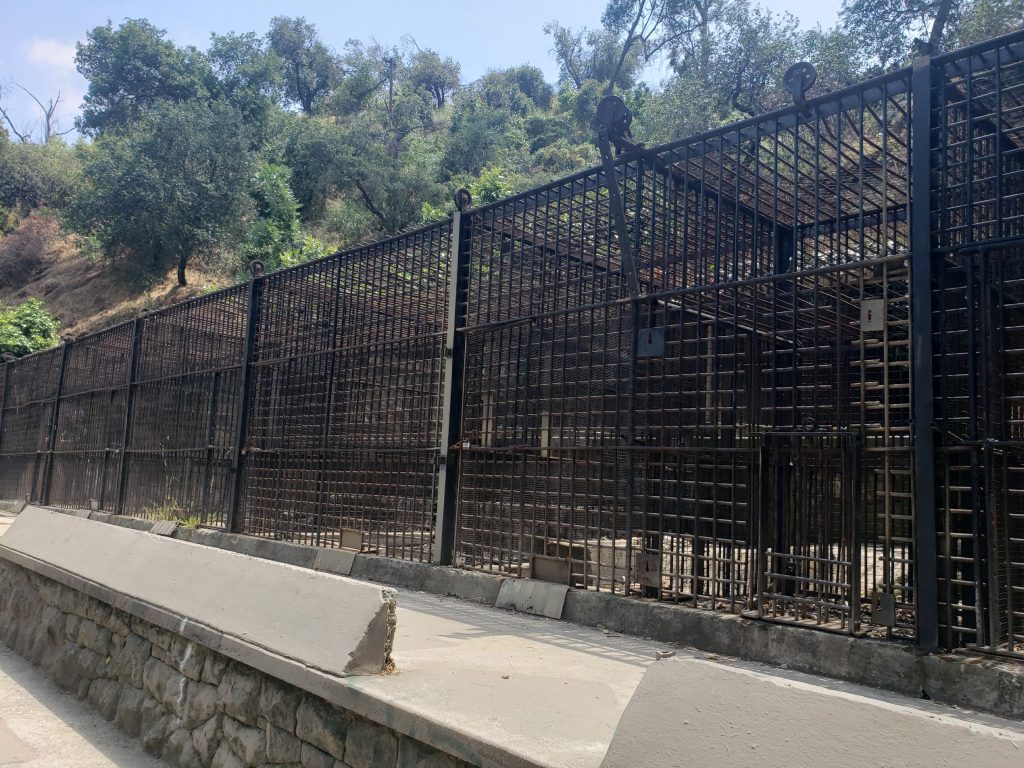 In my research, I saw photos of old abandoned zoo cages and habitats. I was shocked I had never heard of this before, especially considering how much of my childhood was spent at the LA Zoo.
Today I got to check the Old LA Zoo Hike off my list and it was a mixed experience. The cages and the habitats were all I had imagined and more, but the hike was a letdown…sort of. Despite having placed this on my to do list quite some time ago I never did much research on the hike itself (Why? I do not know.). I always depended on articles I read and what I found on AllTrails, I never took the time to actually look at a map of Griffith Park. Long story short (in case you don't want to continue on with my drawn out story) the old zoo artifacts, although part of a "hike" (several actually) you can access them via a fairly close parking lot in Griffith Park, no hiking required.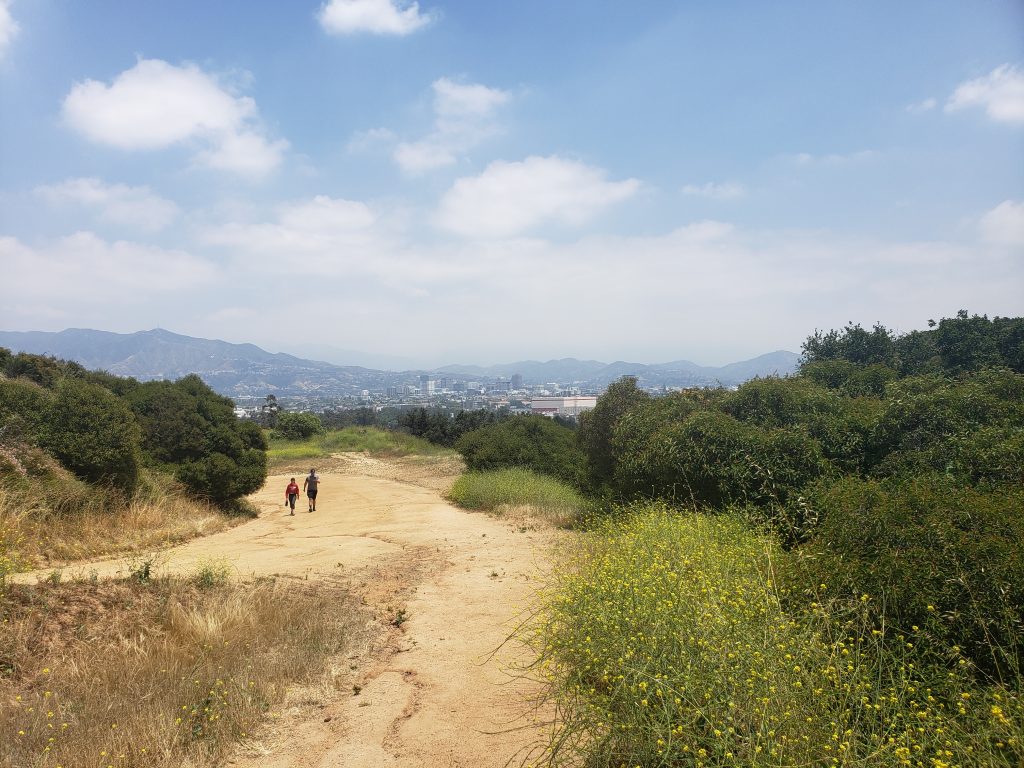 On AllTrails, as I mentioned, there are several hikes that seem to include the Old Zoo. We chose to do the Griffith Park Old Zoo Loop, which circles the Old Zoo via the Upper Old Zoo Trail and the Lower Old Zoo Trail. The entire hike, according to our recordings was 2.7 miles and took us a little over an hour and a half, with all of the cage exploring we did. (Just to note, we had an 8-year-old with us so we did ALOT of exploring.)
We parked right above the Merry Go Round and followed the AllTrails map to the trailhead. We decided to head left around the loop which took us steadily up the side of the mountain. Throughout this portion of the hike, we got some great views of the city. Pretty quickly though the trail evened out and from there on out it was very easy. About halfway through the hike, I started to wonder where the Old Zoo remains were and started to wonder if this hike was correct. Then we circled back towards the main roads and parking lots (still following the trail's map on All Trails), cut through a parking lot and quickly came upon the cages. This was when we realized we could have parked at the Old Zoo and saved our energy for a different hike.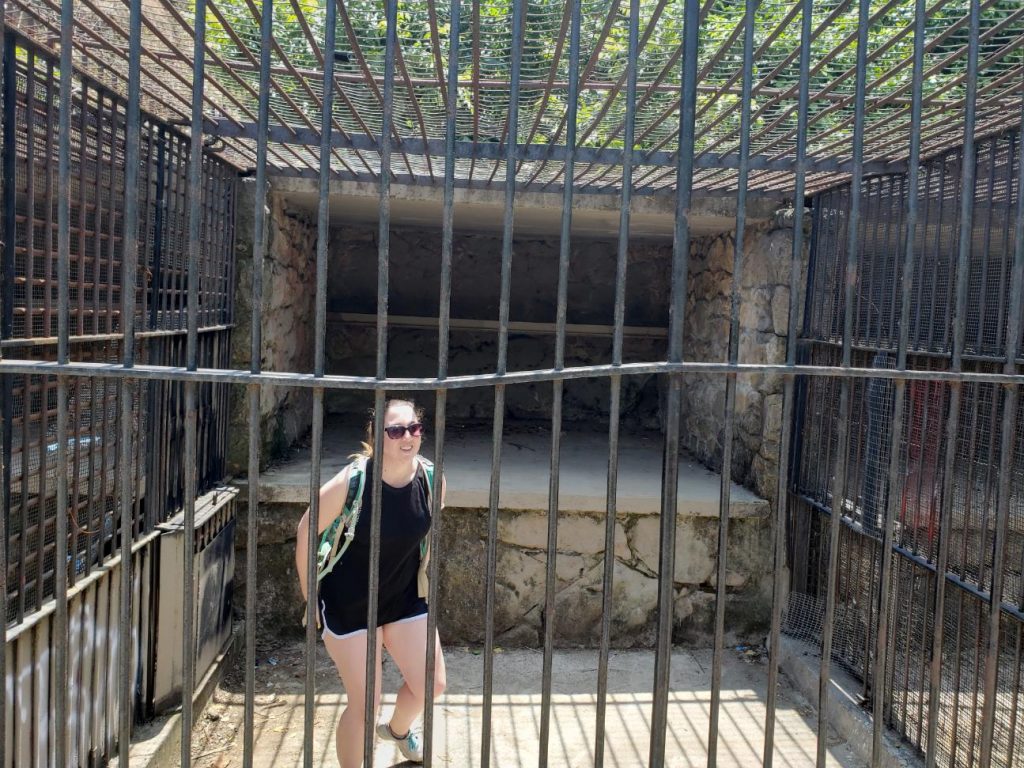 The cages and habitats were a lot of fun. (I don't regret our day trip at all, I just wish my hike expectations had been different.) Some of the cages have broken locks allowing for some great photo ops and most of the habitats have holes in their fencing. Although probably not fully legal, this made it really easy to explore all the old habitats, inside and out.
After we finished exploring we got back on a more traditional trail, and it was just a few minutes "hike" back to our car.