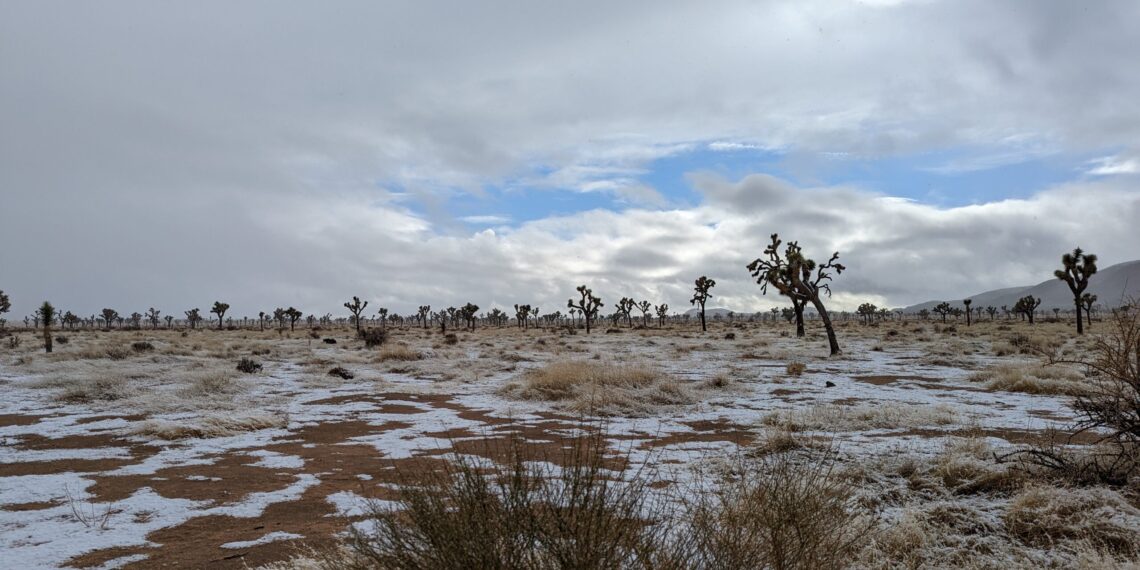 Winter Camping In Joshua Tree & The Three Ps
This post is a little overdue. With the holidays, cancer ordeals, and my birthday it kind of got pushed aside, but I still really want to share with all of you what it was like to finally get to camp inside Joshua Tree National park.
At the beginning of December, my husband and I finally got around to camping in Joshua Tree National Park. Last year we did get to camp near Joshua Tree and although our campsite was technically considered part of the park wasn't actually within the actual pay-for-access boundaries.
We made this reservation months ago. After returning from our Sequoia adventure we decided that if we wanted to explore more national parks and camp more, we had to just take reservations when we can, even if it means making them months in advance. That week back we were browsing recreation.gov and found an open campsite in Joshua Tree.
We knew camping in Joshua Tree in December was a potentially poor choice. We knew it would be really cold, but it actually ended up being so much more than we ever could have imagined. We made it and it was an adventure, but we were in no way prepared for what we faced.
In case you don't live in California and aren't aware of what this winter has looked like for us, let me sum it up for you, wet. This winter has been a very wet, very cold season for us here and our camping trip just happened to fall right at the start of it all.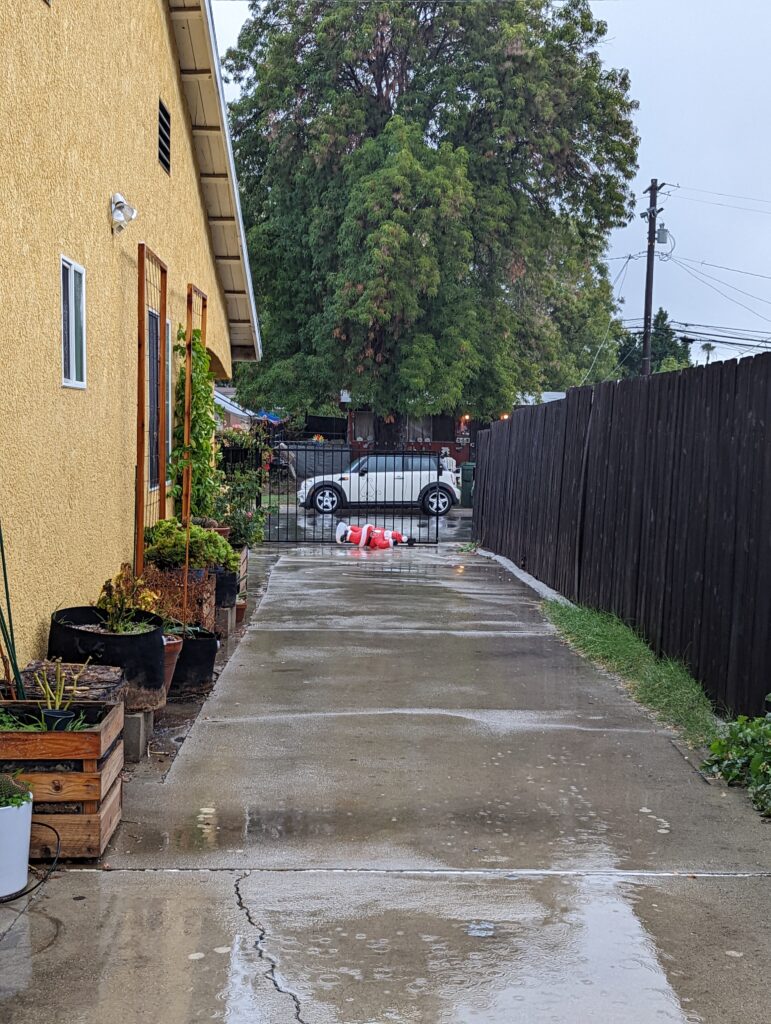 As the weekend approached we were watching the weather and seriously contemplated calling off the trip. But we ultimately decided that although it's a drive, Joshua Tree is technically close enough that if things seemed too bad we could always pack up and come home rather than canceling our plans based on the very unreliable constantly changing weather report.
As we set off on our camping adventure, the weather showed morning rain, cold but clear night, and a slight chance of snow the following day. Despite our wishes and its normal flaws, the weather report ended up being almost exact.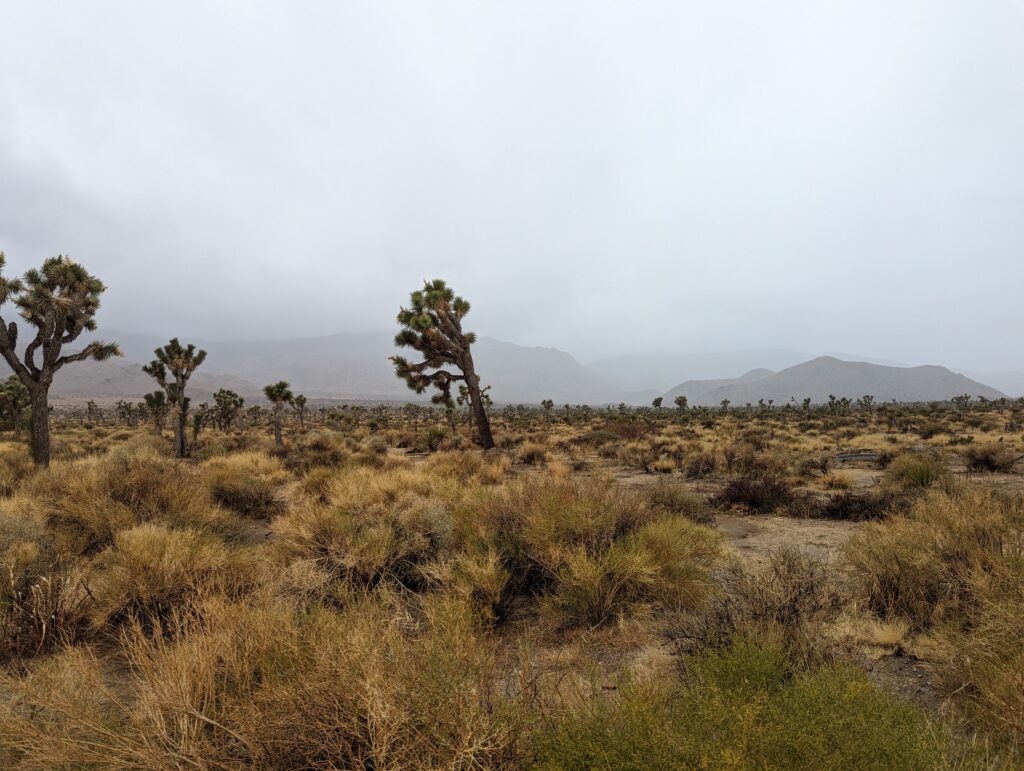 The drive up to Joshua Tree was wet and windy. And we're not just talking about a little rain, it was a downpour! Big heavy drops, and lots of wind. The kind of rain storm I live for, just don't want to camp in.
When we got to the park it was still raining, but it was spotty and the weather said it would clear up right around 4 o'clock, leaving us just enough time to set up camp.
To kill time we decided to go hiking. We figured with all the rain, it was probably the perfect time to check out Barker Dam. Despite all the rain, it was still bone dry, but we did take some time to check out the petroglyphs on the trail that I had missed the last time we hiked it.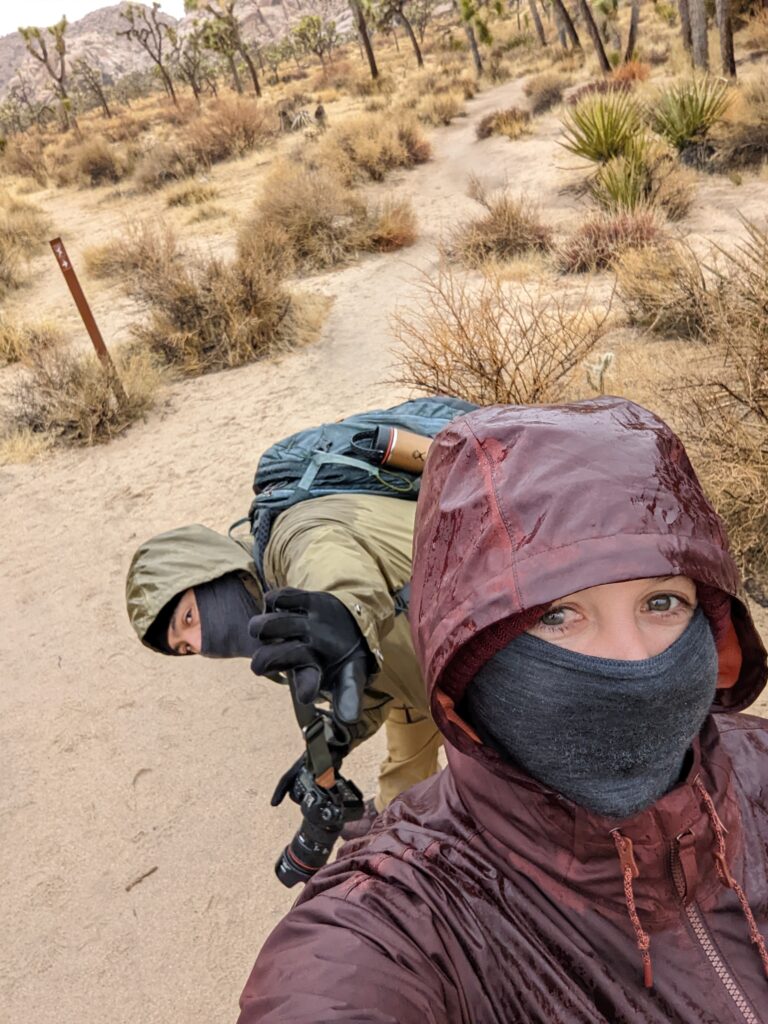 As the weather predicted, the rain let up right around 4 and we were able to get our tent and the rest of our camp set up just before sundown.
As soon as the sun went down it got so cold! I'm not sure what the temperature was as we cooked dinner, but I believe the following day the weather said that the low of the evening was somewhere around freezing (and I believe it).
Cooking dinner was an adventure and the start of why I dubbed this trip the three Ps trip.
Three Ps: So before I continue on with our camping adventure I'd like to explain to you the three Ps of this trip. I dubbed this trip the three Ps trip because I forgot to pack potatoes, plates, and pillows. Three things that made for a very interesting evening.
Originally we had planned for our dinner to be home-fried potatoes, asparagus, and steak. Well, as we started preparing dinner we quickly realized I had forgotten to grab the bag of potatoes. Shortly after that we then realized I had also forgotten the plates.
We had no choice but to make the best out of the situation and decided we could just eat directly from our cast iron.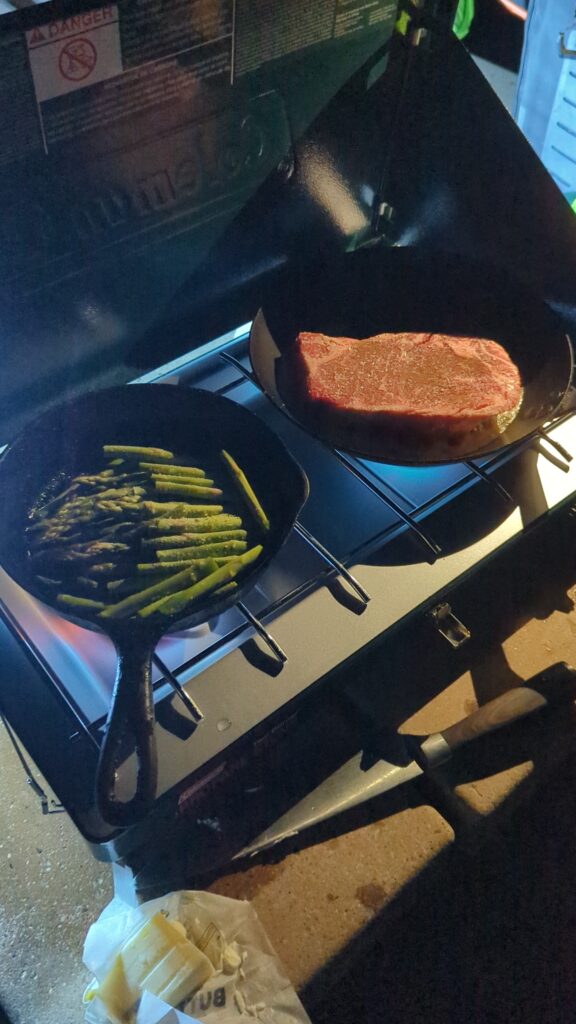 Besides the missing ingredients and plates, cooking was an adventure. I've never tried to cook outdoors when it's in the 30s/40s and it was not fun or easy. Because it was so cold basically only the food touching the cast iron would cook or retain any heat. That wasn't a problem with the asparagus, I like them a little crunchy, but the steak was another thing. We were struggling so much to get the steak to cook, we ended up slicing it into strips and cooking it that way. Was still delicious though.
Before I move on I need to talk about our fingers. Another aspect of cooking that made things so hard was our fingers. It was so cold that we couldn't have our gloves off for more than a few minutes without our fingers starting to hurt, but at the same time, it is really hard to chop, eat and flip anything with gloves on. Long story short, we worked hard for our dinner.
After dinner, we stood around the fire for a while, then decided to do time-lapse photos of the stars, again quite challenging when you can't feel your fingers. Then we decided to go to bed. That's when we discovered I had also forgotten the pillows.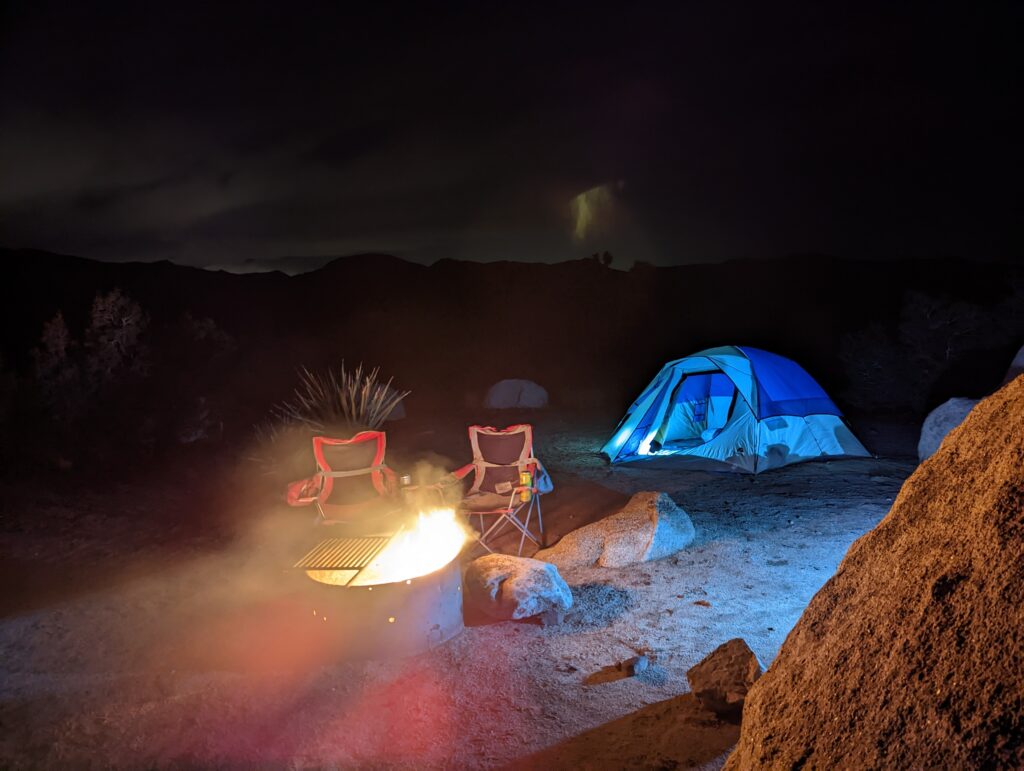 Again we had to make the best of it, and luckily because we were so worried about the cold we packed lots of extra sweaters and jackets that made for great pillows (great is relative when you're exhausted).
Sleeping was a struggle and we definitely were not prepared. It took a lot of layers and positioning just so I didn't shiver the entire night. I slept in a base layer, sweat pants, and a hoodie, inside a sleeping bag, rated for, I think, 35, (I'd check but we store our gear in storage), and several blankets. I was still so cold.
My husband slept with the same layers, but he didn't struggle to stay warm the way I did and in fact, woke up the next morning saying he was cozy.
I should mention, the tent we were using was a four-person tent, from Walmart. As soon as we got home we ordered a three-person tent from REI, still not rated for four seasons, but rated for three with a rain trap that goes all the way to the floor. Next time we will be warmer (I hope).
The next morning we deforested in the sun, made a breakfast of scrambled eggs, and then packed up.
We had decided the night before that we wanted to go do the Wall Street Mill hike before we headed home. It has several different remnants (an old house, several old cars, and an old mill on the path) that we thought would be cool to take pictures of.
Once we were out there we decided to extend the trail and do the Wall Street Mill and Wonderland Wash Loop. According to AllTrails, it is a 2.4-mile trail rated moderate. According to our recording, it ended up being 3.87 miles and took us about 2 hours to complete. Considering the trail is not well marked, we would have been lost had we not downloaded the map, and there are several spots that require you to rock scramble, I'm not sure I would call it moderate.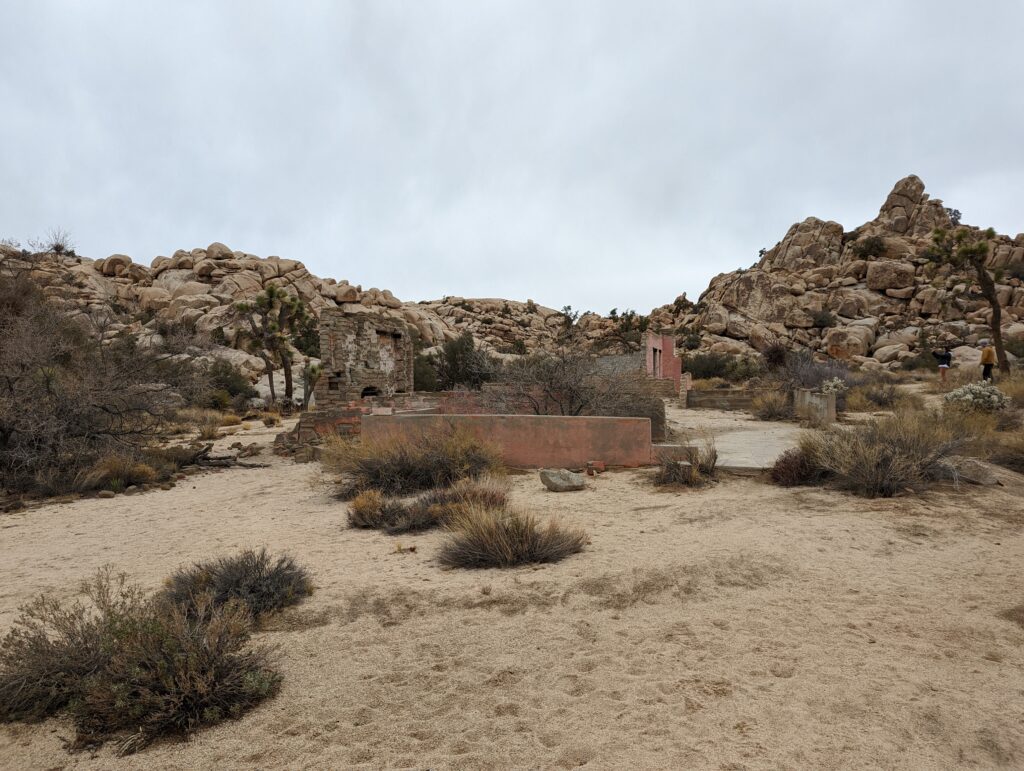 It was beautiful though. As soon as we decided to take the loop flurries began to fall and those flurries slowly turned into snow. It was never heavy enough to really collect on the ground, but it was enough to collect on cacti and our clothes.
It's hard to explain, but it was a beauty and experience I will never forget and I'm so happy we got to experience it.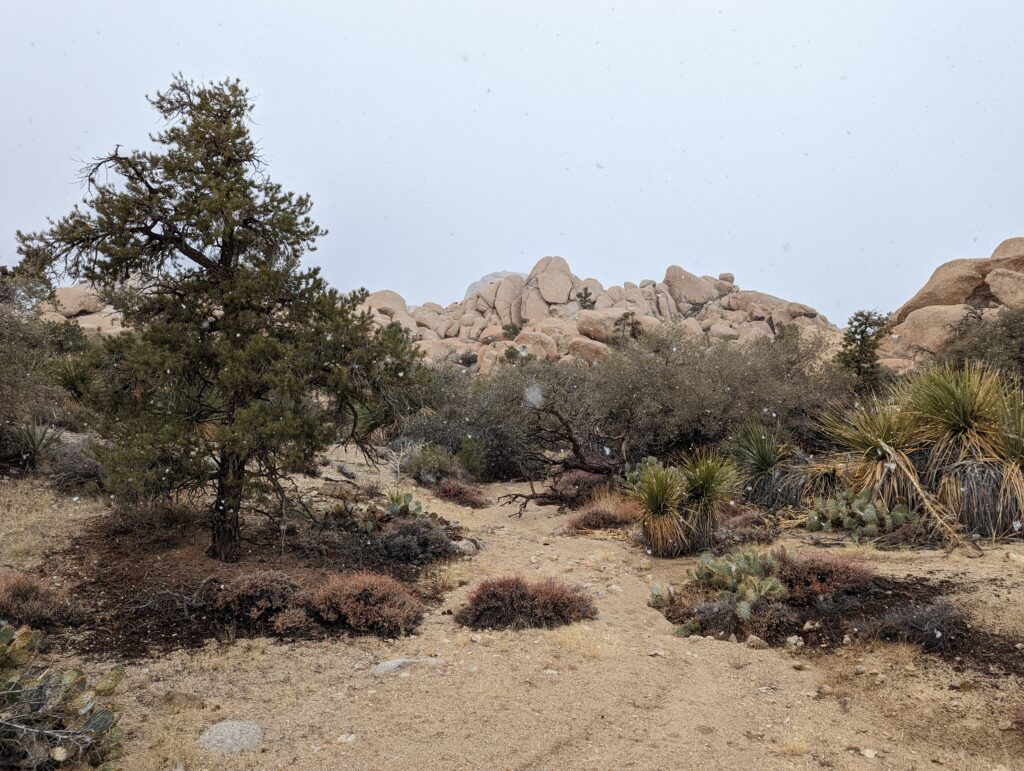 Once we finished the hike and began to leave the park, the snow began to pick up even more so we decided to drive just a little deeper into the park to get the photo I'd always dreamed of (at least since going to the park) snow on a Joshua Tree.
It took some time, but we did finally get a couple of good shots, plus some awesome photos of cholla cacti covered in snow too!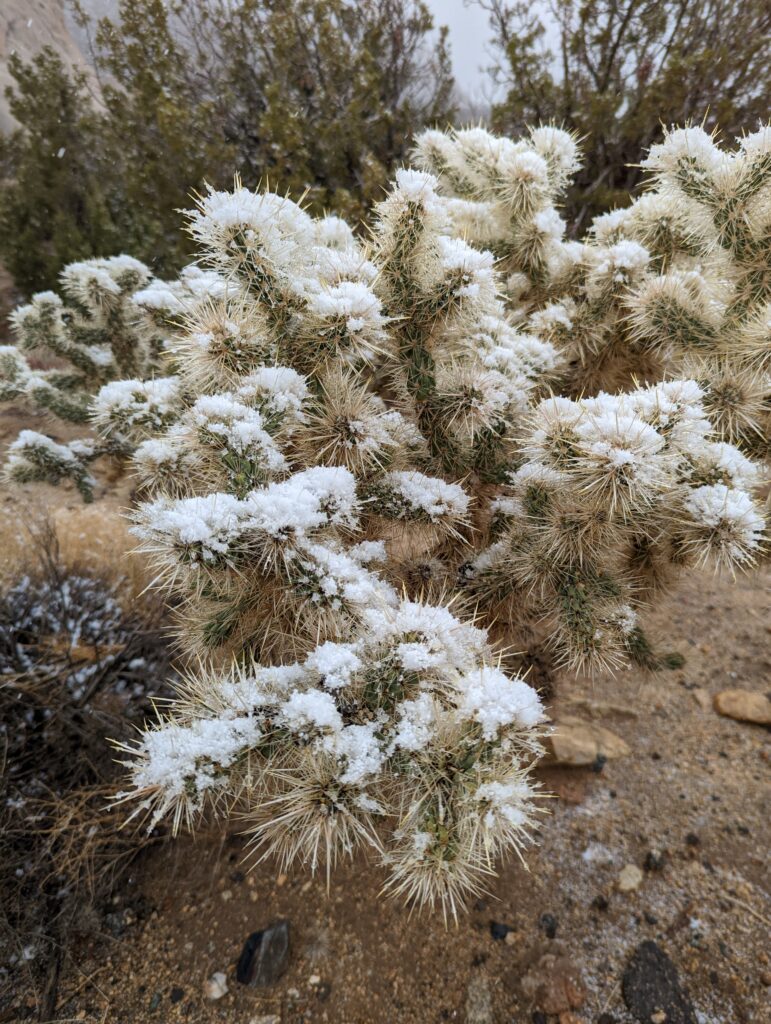 Overall this camping trip was challenging, freezing, uncomfortable, beautiful, and magical. I loved every minute of it and honestly wouldn't change a thing. Next time we go back (yes I want to go back) we will be more prepared though, but that doesn't change how thankful I am for the experience and the memories this trip gave me.
*This post outlines my personal experiences and opinions on this hike. I am not a professional or expert, nor do I have any formal hiking or survival training. Please hike and explore at your own risk.