Hiking The Slot in Anza-Borrego Desert State Park
I have been fascinated by slot canyons since hiking became a thing for me. Unfortunately, there aren't really any slot canyons in Hawaii and there aren't many in Southern California.
Last summer I did get a chance to go hike Annie's Canyon in San Diego (note to self still need to write that post). Annie's Canyon was kind of like a sampler for slot canyons. It was pretty and did require some squeezing to get through, but the majority of the hike was getting to the canyon and it was a really crowded experience.
But, this past weekend, my husband and I finally got around to hauling our butts nearly three hours down to Anza-Borrego Desert State Park to hike one of the best-known slot canyons in Southern California, The Slot.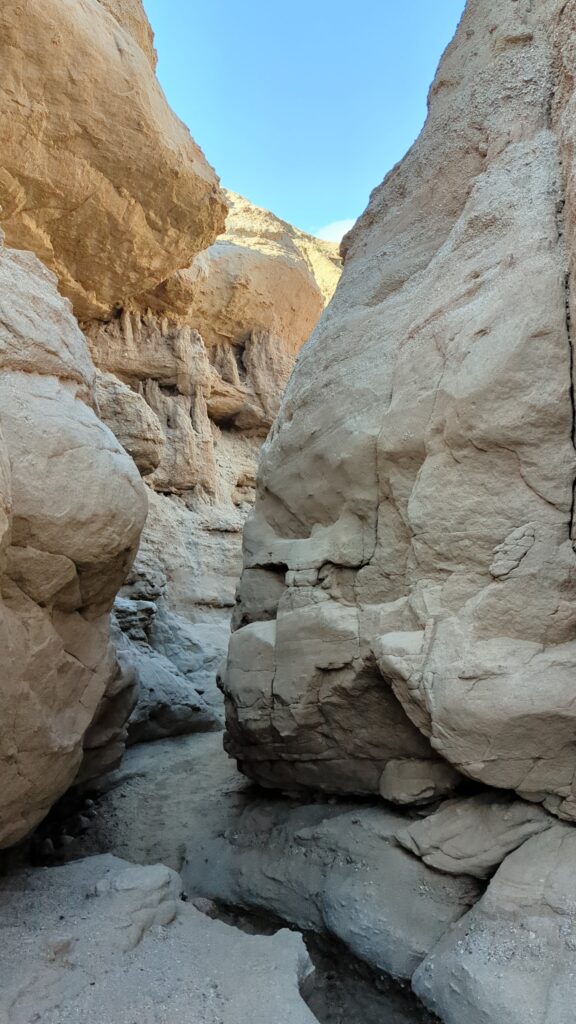 The Slot is a slot canyon hike (obviously) located in Anza-Borrego Desert State Park, down in San Diego County. The trail is a 2.3-mile loop and is rated moderate according to AllTrails.
I read lots of reviews before heading down there, and one of the things I saw come up over and over again was parking. You do need to pay for parking, $10, but parking is also limited, and, according to many reviews I read, fills up fast. Most reviews seemed to agree, get there by 9 am if you want to find parking.
Afraid of driving nearly three hours and not getting to hike, we made sure we left with enough time to get there by 9 am. We arrived right around 9, I think it was maybe 9:08 am and the parking lot was nearly empty. Maybe three other cars, but this was on a Sunday, and by the time we finished the hike (probably about two hours after parking) the parking lot was full. You can do what you want with that information.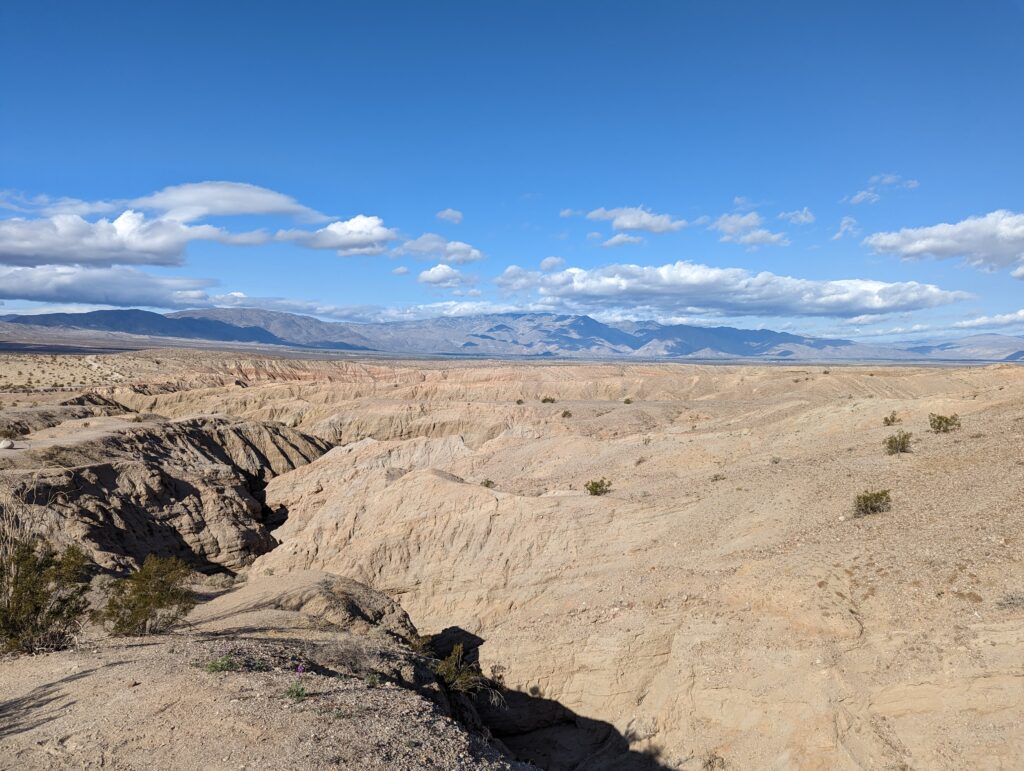 Now onto the hike itself.
So I'm bad with clockwise vs counterclockwise or north vs south, so I want to describe this hike in a way that would make sense to me.
If you are staring out at the canyon or are standing at the restrooms looking out and your head to your right, this will give you access to the slot canyon immediately. If you head left it will take you along an offroad trail, down a steep (and I mean STEEP) hill, and into the canyon.
We went to the right, immediately into the canyon, and came up the steep STEEP hill.
If you plan on doing the entire loop, I recommend going to your left, to avoid climbing the steep hill and giving yourself the joy of finishing with the canyon. My personal recommendation however would be to go right and hike through the slot canyon and then turn around and return the way you came.
When we do this hike again, that's the approach we plan to take.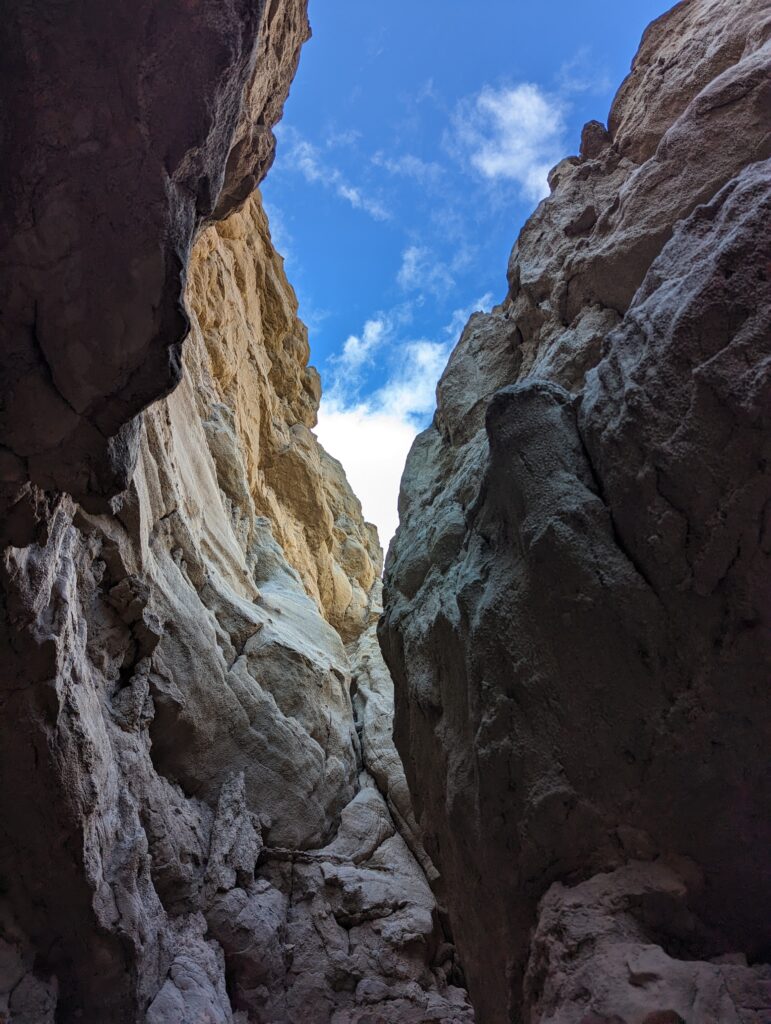 The slot canyon is gorgeous and a lot of fun to hike. It does have its narrow spaces so if you can I would recommend leaving your packs in the car and only carrying your water with you.
However, once you exit the canyon, the hike is pretty generic. This time of year there were some pretty wildflowers just starting to bloom, but not many, and besides that, it was just a walk through the desert.
Overall the hike took us just over 90 minutes to complete with just over an hour of moving time. This was probably one of my favorite hikes I've done here in southern California and I would definitely recommend it to others.
*This post outlines my personal experiences and opinions on this hike. I am not a professional or expert, nor do I have any formal hiking or survival training. Please hike and explore at your own risk.