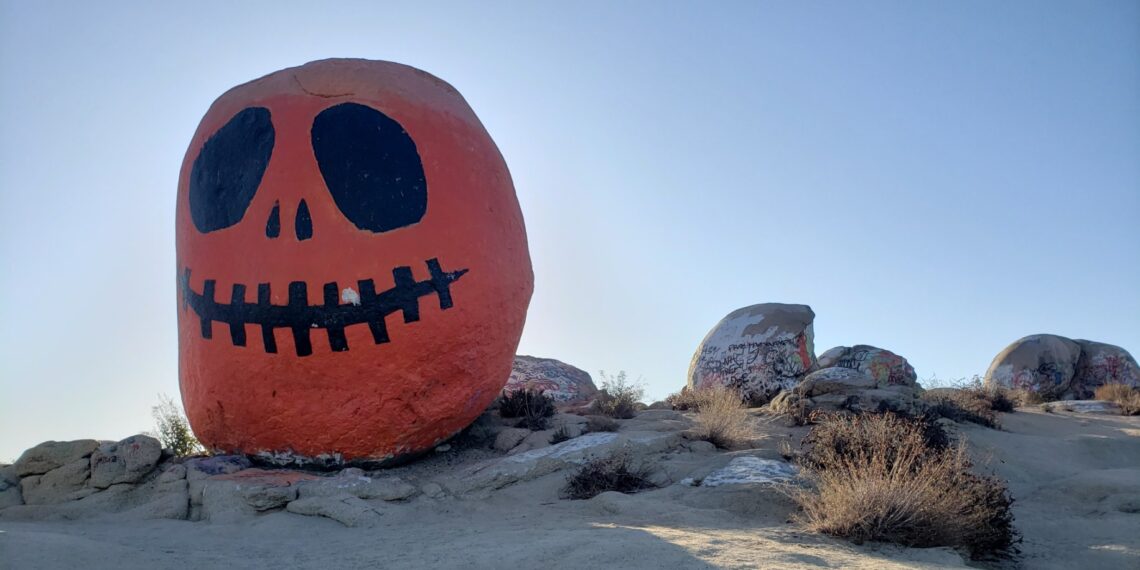 Get in the Spooky Mood with Norco's Pumpkin Rock Hike
Halloween may be less than a week away, but if you live in Southern California and are looking for a unique way to celebrate this spooky season, the Pumpkin Rock Hike in Norco may be perfect for you!
I've done this hike twice now since moving back to California, right around my first Halloween back, and once this past weekend.
The hike is short, just around a mile round trip, and despite the incline (depending on the route you chose) and some loose rock/gravel, the hike is pretty doable by most people in relative shape. And this hike is for the most part family-friendly, as long as no one has decided the add their own adult-themed graffiti in the area.
During our most recent venture to the rock, we saw people of all ages and all shapes.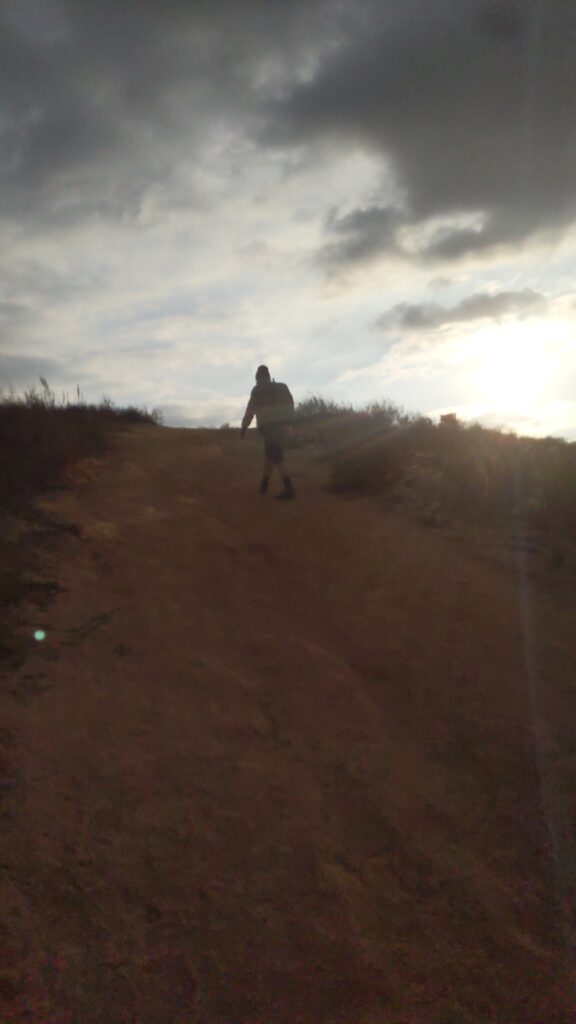 As I mentioned, there are two places you can start this hike from. The first starting point is Pikes Peak Park. Starting from here will make the hike slightly longer, just around 1.5 miles, but will be slightly easier, from my understanding/research. I have never personally started from here.
You also can access the hike from the trailhead location on Google Maps. This is how we have done the hike both times. This starting point will have you parking on a residential street and the hike will be slightly steeper, but shorter 0.9 miles. In total, the hike took us about 35 minutes.
So what is the Pumpkin Rock Hike? The Pumpkin Rock is a rock painted like a pumpkin on the top of a hill in Norco. More specifically it is a giant rock painted like a pumpkin with the face of Jack Skellington from The Nightmare Before Christmas. The hike isn't the most exciting or interesting hike, but once to the top you do get some pretty nice views of Norco and the surrounding areas, and the rock is massive and a great photo opportunity.
I would recommend going in the evening. We hiked the first time in the morning and the sun made pictures a real pain in the butt (The cover photo was taken during the first hike, all other photos are from this past weekend.). Hiking in the evening, at least in October put the sun in the right place for some well-lit photos. There is no shade on this hike, so I wouldn't recommend a mid-day hike, especially on a hot day.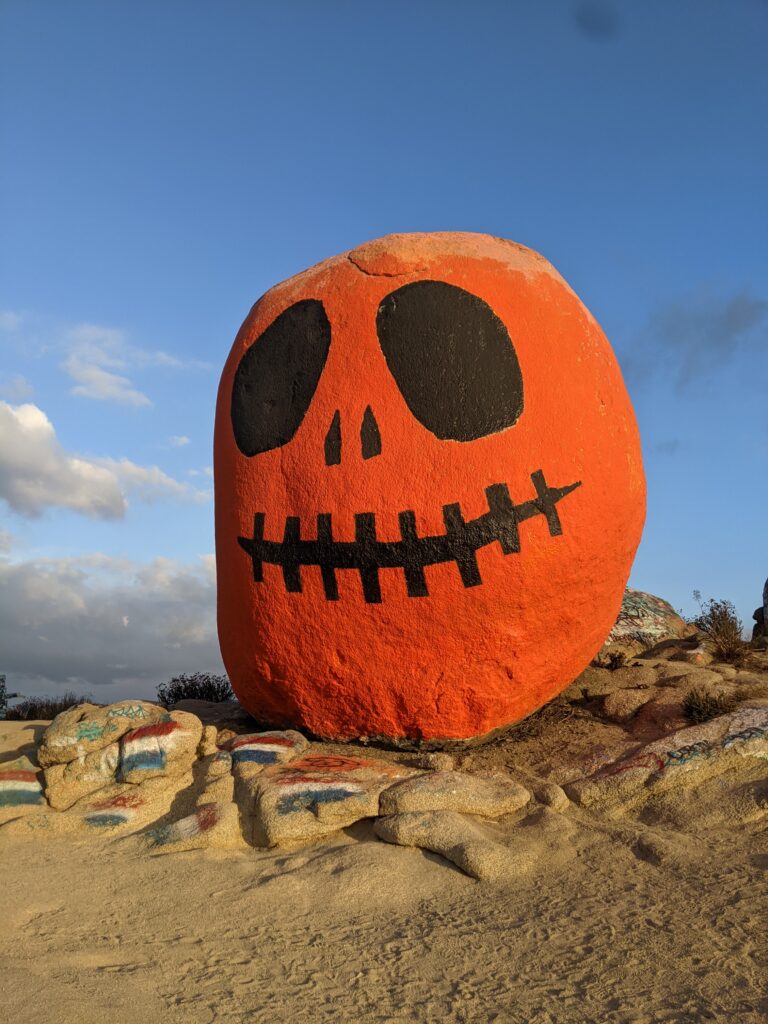 *This post outlines my personal experiences and opinions on this hike. I am not a professional or expert, nor do I have any formal hiking or survival training. Please hike and explore at your own risk.