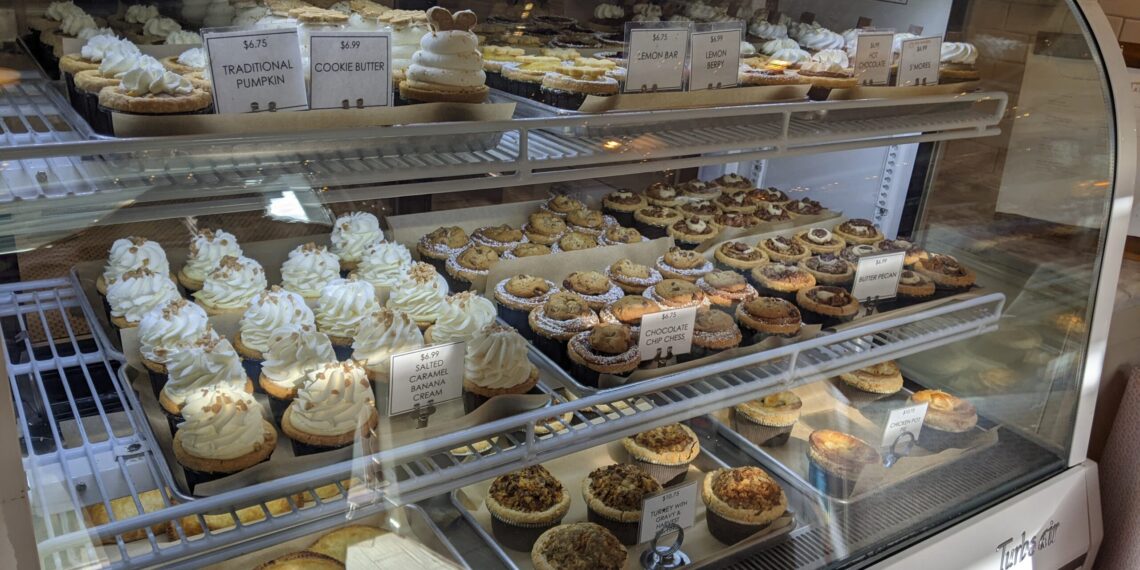 Do You Like Pie? Satisfy Your Cravings At I Like Pie Bake Shop
Even if you don't think you are a pie person, I Like Pie in Claremont, California is here to satisfy all your mini pie desires you never knew you had. Yes, you read that right, I said mini pies. Cupcake size pies to be more exact.
I stumbled across I Like Pie while looking for a place to go eat with my niece. I added them to a list of Yelp bookmarks, I have a list for almost all my nieces and nephews at this point, but we didn't end up checking it out until probably about a year after it first caught my eye. I'm not necessarily the biggest pie person, but I do wish we would have checked this place out sooner, because for me and I Like Pie, it was love at first bite.
I Like Pie is a bakeshop, established in 2012, and located in Claremont. They make both sweet and savory pies and sell full-size pies, hand pies, and what grabbed my attention, individual pies, reminiscent in my opinion to a cupcake. Their flavors change daily as well as seasonally, so there is always something new for you to try,
I've only been to I Like Pie twice now, but I already have two TBD pie dates currently being worked out and I drool daily over their Instagram.
Since I have only been to I Like Pie twice I haven't been able to eat as much of their menu as I would like, but to date, I have tried their-
Banana Cream
Cookie Butter
S'mores
Salted Caramel Apple
Traditional Pumpkin
Hot Chocolate
Double Chocolate Oreo
Salted Caramel Banana Cream
There may be one or two others I tried during my first visit, but I sadly don't have photos of the menu from my first visit to be certain.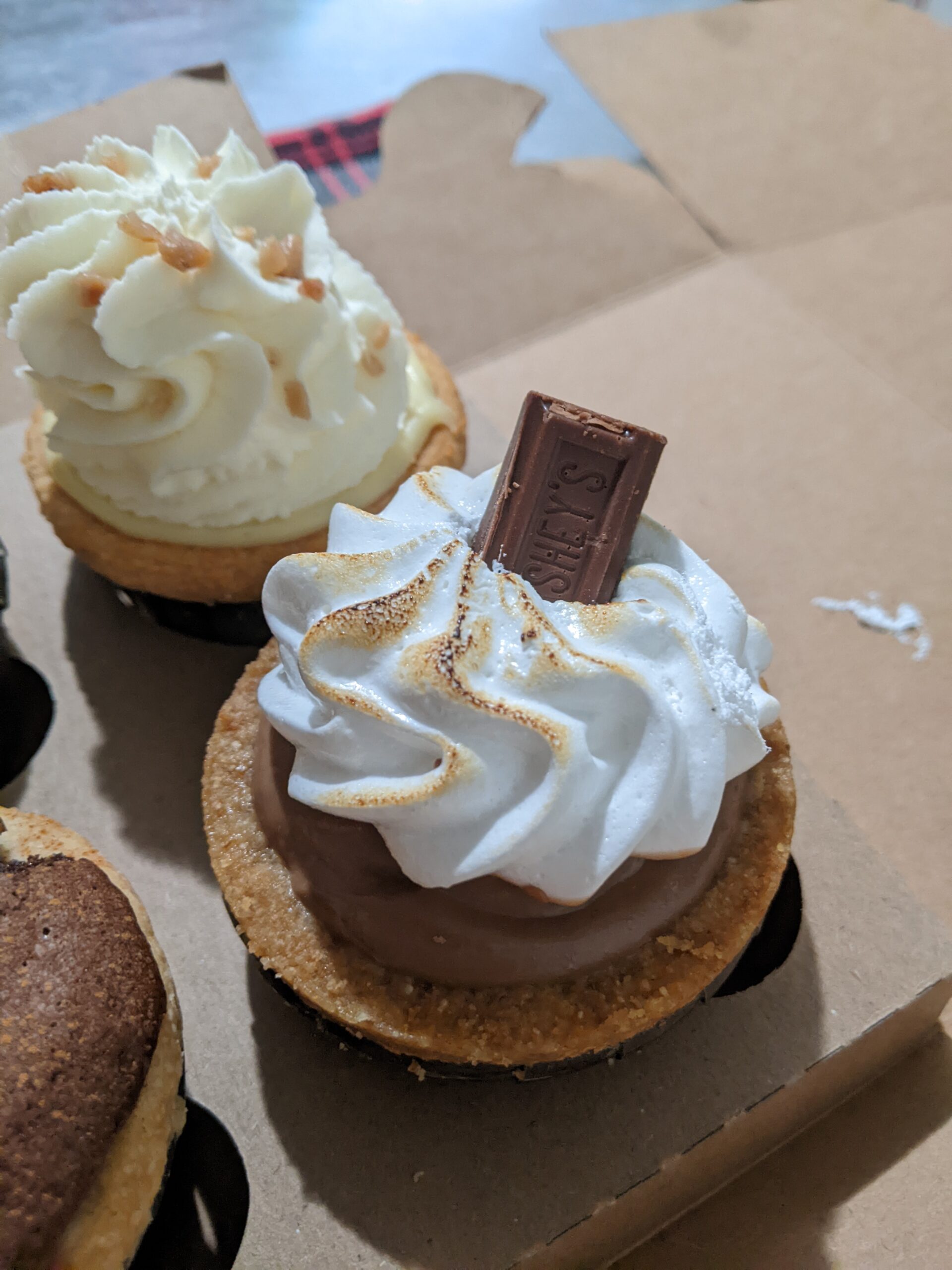 There has not been a pie from I Like Pie that I have not liked, even the chocolate and s'mores ones, I could see the appeal (I don't really like chocolate and these were both very chocolaty). Although I haven't disliked anything, I am absolutely obsessed with their banana cream pie and even more in love with their salted caramel banana cream pie. It's sweet and creamy and the salted caramel adds the perfect amount of salt and the perfect additional texture. I'm drooling.
I personally have not tried them yet, but my niece is a big fan of their hand pies, and they also have delicious-looking savory pies.
Now onto the price. Normally I wouldn't address this sort of thing, but my niece and I discussed this a lot upon our first visit and I see the price come up a lot in their reviews. I will say, on the surface, I Like Pie can be a little pricey, it's definitely a reward and I couldn't afford to eat here regularly, but we are talking pie so that's probably a good thing. But when you look at the big picture, they are totally worth every penny, from the most important taste to the presentation, and the service I've received from every employee, I think the price is totally justified. For me personally, every trip to I Like Pie has been money well spent.