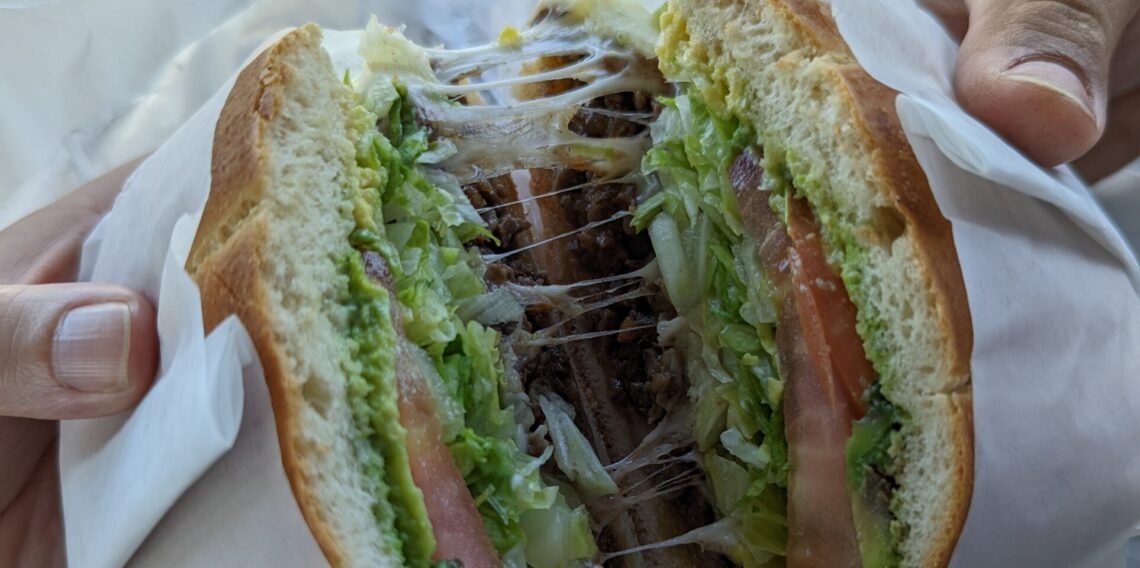 I Finally Found the Perfect Torta
Despite having lived in Southern California my entire life and grown up on Mexican food, I never had a torta until college, after my now husband and I started dating. I'd grown up on burritos, enchiladas, tacos, tamales, and menudo, but no one ever exposed me to tortas…until my husband did.
Last night I knew I was going to be sitting down to write this post today, so my husband and I got to talking. I wanted to talk about my first torta, where it was from, and what it tasted like, but shockingly neither one of us could remember where or when that was. It's like in my brain there is life before tortas and life after tortas, but I can't remember that link between the two times.
I can recall where my husband's favorite torta was from, and I was not a fan. And I know I used to get tortas from Taco Pub, down the street from my house, but that wasn't my first nor the best, it was a convenience.
So although I can't share with you what my first torta experience was like I can share that I loved them. They were satisfying and filling, flavorful and refreshing.
When we moved to Hawaii, there was no good Mexican food and thus no good tortas. So for my time on the islands, I ceased eating tortas and craving tortas.
When we finally moved back to California my husband and I were excited to have real, authentic Mexican food again. Tacos, burritos, enchiladas and nachos, we were so happy! But there was one thing missing…tortas. We could not find a good torta, that is until a few weeks ago.
I've probably mentioned once or twice on here, that my husband and I, we love food. I used to write a food blog and we love trying new places. But COVID made us lazy. Once COVID hit and ever since we have become lazy and unmotivated. If we have to drive more than 10 minutes and there isn't a drive-thru, it's hard for us to commit. That is one thing we are actively trying to change now.
So a few weeks ago, I had to drop some things off at my mom's. She lives in Glendora, about 20 minutes away from us and I told my husband to ride with me and on our way, we can grab some food. I wanted us to try something new. Before we left we did a search for food around her and settled on this place called House of Tacos and Sandwich.
It's a very inconspicuous restaurant in a strip mall you'd probably never even look twice at, but their tortas, and really all their food, is to die for!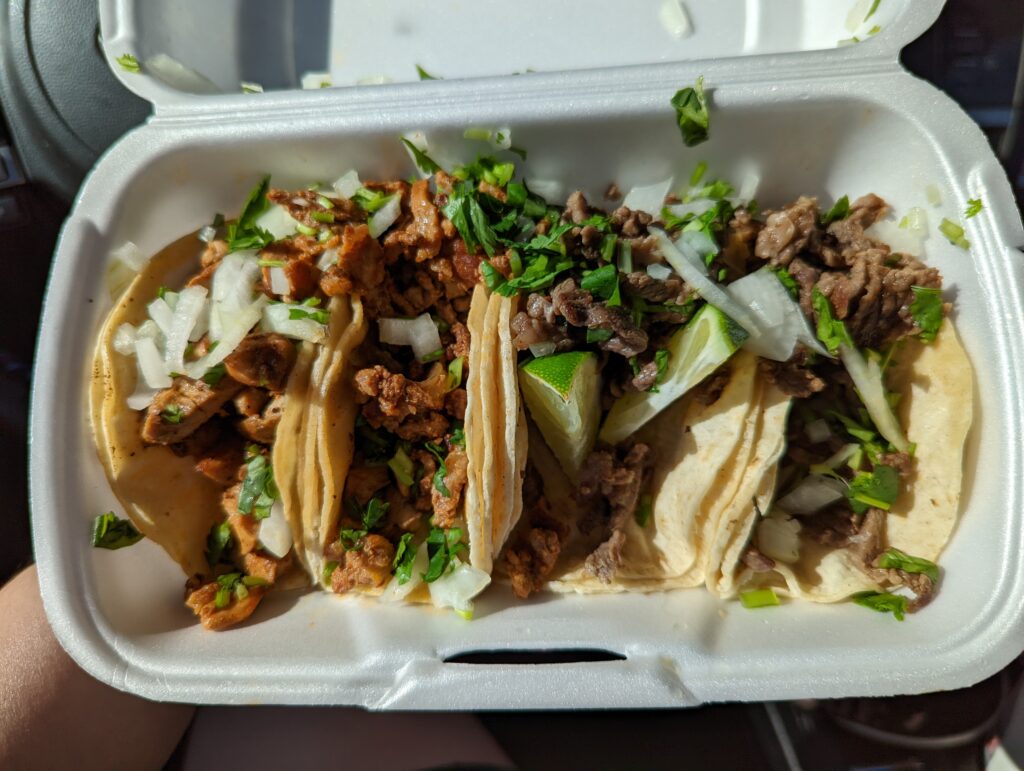 On our first trip there, (Because did I mention I had a torta from them three times in one week?), we ordered a carne asada torta, a carne asada burrito (because we thought the torta wouldn't be enough for us), and two empanadas. On our second trip there we only got a torta, and on our final trip, we ordered a torta and tacos.
This is a post about their torta so I'll just breeze over the other food. The burrito was massive, greasy in the best way, and super flavorful. The empanadas were good, but I've never really had empanadas from anywhere else so I have nothing to compare them to. I will say though, that the beef empanada dipped in their green sauce is delicious! Their tacos were good, not the highlight of our experience, but good enough to get again. Just the right amount of onion and cilantro and meats that weren't too fatty.
Now onto the star of this post – The Torta. First off, the torta is huge, for about $9 this thing is massive! My husband and I can easily fill up sharing just one sandwich. The sandwich itself was hot and super flavorful. The meat was seasoned perfectly and was just the right amount of greasy. The cheese was salty and gave an iconic pull. The beans were perfect and they added just the right amount of mayo. The lettuce, avocado, and tomato were fresh and added the perfect light touch. All of this wonder was held together perfectly on a great roll.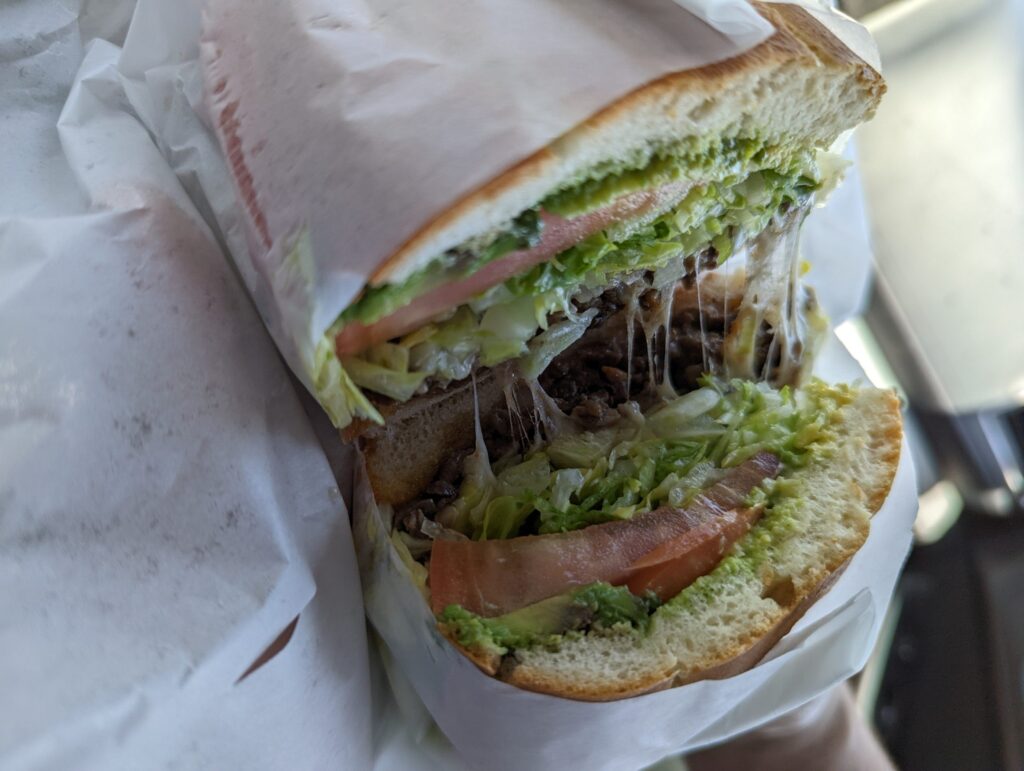 If you are near Glendora, you need to run to House of Tacos and Sandwich now!