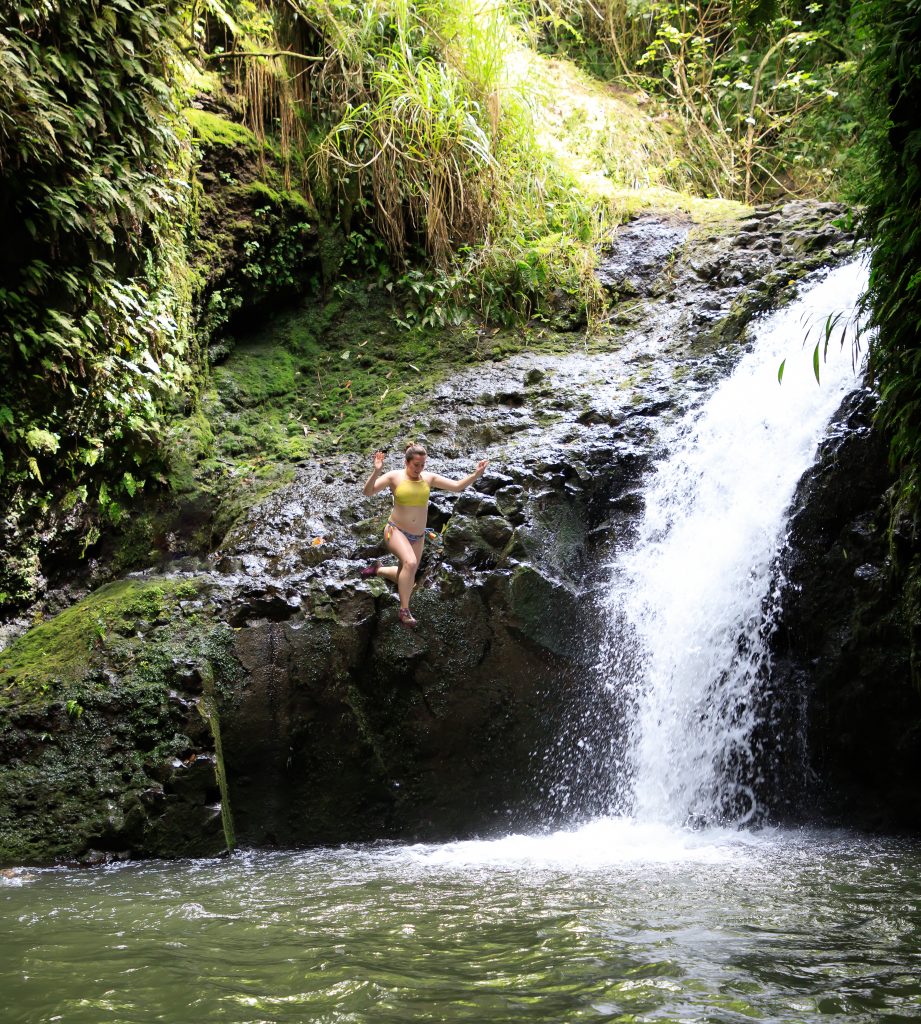 In the months prior to me moving to Hawaii, I started having this vision or day dream or dream…I'm not really sure waht I'd call it, but this scene was in my head constantly.
Here's the scene:
It was me, standing on the edge of a rock or a cliff or a waterfall. It was always something high and above a body of water. I would close my eyes, take a deep breath, take one step back and then I would jump.
The thing with these, I'll call them visions, was they always stopped at different moments. Sometimes after I would hit the water. Sometimes right after I stepped off the ledge or while I was in free fall. But not once did these visions end with me coming up for air.
I wasn't killing myself. There was never any panic or anxiety with these visions. They actually made me feel very calm and happy. I knew I wasn't seeing the entire vision and I never did until I landed here on Oahu.
My plane touched down in Honolulu. I closed my eyes, took a deep breath, took a step back and jumped. I fell through the air and plunged into the water. I felt the calm cool silence for a second before pushing myself to the surface. I broke through the water, took one deep breathe and never had the vision again.
I never had that vision again, until a few months ago when I started thinking long and hard about what I wanted in life. When I started thinking about all the crazy dreams I had and accepted a possible future where those dreams could become a reality if I just tried.
My first post was the first time I came up for air, but the vision has not stopped. That post was just one step in rediscovering myself and building the future I want. There are so many challenges and unknowns ahead of me and I can't wait!