I am not a sandwich person. I really have to be in the mood for a sandwich and when I am it is usually for a hot sandwich, a good Ruben or maybe a French dip. Very rarely do I ever want cold cuts and if I do, normally I'll save the money and just make it myself.
That was the case up until I discovered Timmy T's. Timmy T's is a local sandwich shop in Kailua that absolutely changed my perspective on sandwiches and will probably be one of the main places I will miss when I leave Oahu.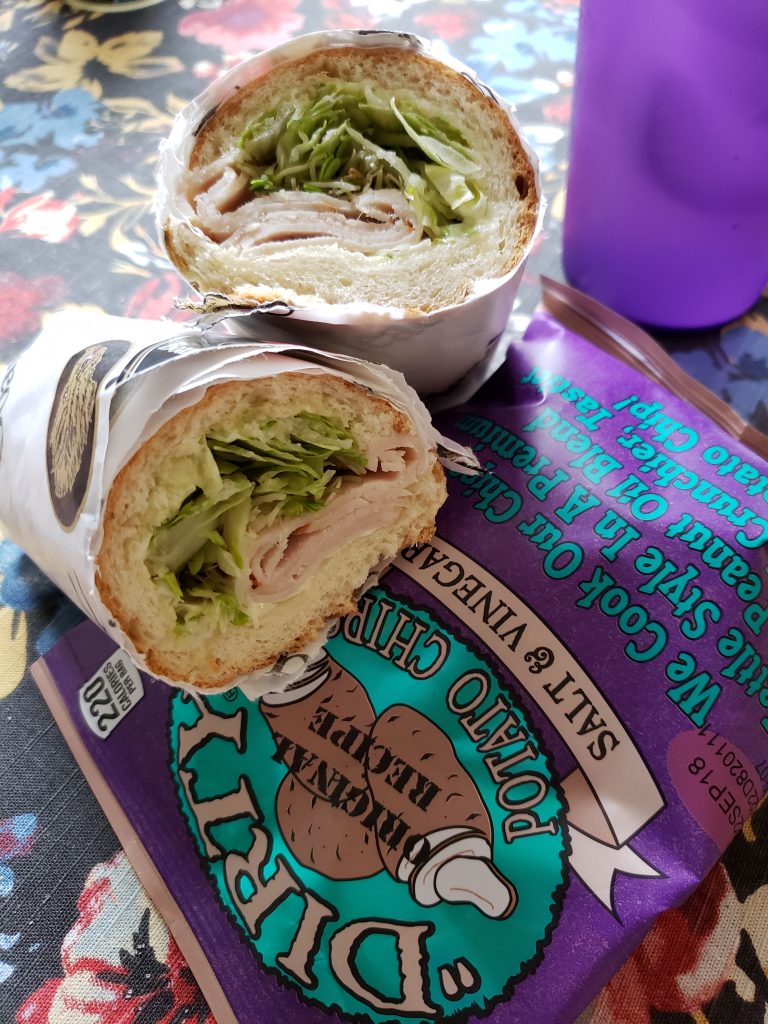 Timmy T's serves 8 inch cold cut sandwiches. They have a menu of 16 sandwiches, plus a handful of specialty sandwiches. My go to is their #4, Bird of Paradise (roasted turkey, lettuce, tomato, sprouts and mayo), hold the tomato, while my husband really enjoys their #16, Lanikai Luau (roasted turkey, bacon, lettuce, tomato, and mayo). All of their sandwiches are served on fresh baked rolls, which in my personal opinion makes all the difference, or wheat bread. To go with your sandwich they offer Dirty Potato Chips, homemade cookies, and a variety of sodas.
We only ended up at Timmy T's on a random afternoon because my husband, who does enjoy a good sandwich, was looking for a healthier place to eat that wasn't Subway. Luckily for us Timmy T's is located less then 5 minutes away from our home so this is where we ended up and I am so, so happy we did.
Although simple, these sandwiches are hands down the best I have ever had. The bread is soft and fluffy without being mushy. It has a wonderful flavor and works as the perfect vessel for all our cold cuts and toppings. Although they do not offer 100% customization, Timmy T's has created a menu of sandwiches simple yet flavorful and they do it right. Not once have I received a sandwich with too much mayo or too little meat. To top it all off, the service here is amazing; super quick and super friendly. Everyone here always has a smile on their face and no matter how busy they are they always have you in and out in minutes. (Their record with me so far was in and out in three minutes with a two sandwich order.)
I'm still not a huge fan of sandwiches, but I am down for a Timmy T's sandwich anytime it's offered to me. I've stopped by there countless times on my way home from the bus stop and I will proudly admit that on more than one occasion my husband and I had Timmy T's for dinner multiple times in one week.
Timmy T's was opened a mere 4 years ago on December 2, 2014 by two Midwest men, Tim and Tom, and this past summer they announced plans to open up a second location in Downtown Honolulu.